Planning for CO2 storage in US soil
S. Himmelstein | December 10, 2019
Agricultural land owners in the southwestern and central U.S. may soon reap monetary benefits by farming a different kind of resource: Soil carbon. Researchers from Rice University's Baker Institute for Public Policy are structuring a market system for the voluntary trading of carbon removal and storage in soils owned by farmers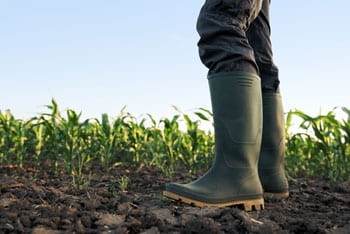 A market system is planned for the voluntary trading of carbon removal and storage in soils owned by farmers and ranchers. Source: 123RF.com/Rice Universityand ranchers.
The emerging protocol is being designed to eliminate limitations in current standards for voluntary carbon trading under the Clean Development Mechanism of the Kyoto Protocol to the United Nations Framework Convention on Climate Change. These standards were not developed to exploit or optimize carbon storage in the soil.
Adoption of new mechanisms to encourage voluntary carbon trading transactions would contribute to the reduction of the national 7-billion-ton carbon dioxide footprint. An estimated one to two billion tons of atmospheric carbon dioxide can be removed by prairie, coastal marsh and agricultural land ecosystems in the U.S.
The framework under development is expected to be endorsed by stakeholders from nongovernmental organizations, governmental entities, Native American nations, corporations, universities and consulting firms.