Standards setting embraces innovation as technological change accelerates
David Wagman | October 14, 2019
Global supply chains and rapid technological innovation pose challenges to product designers and engineers, particularly in terms of standards development and compliance.
The American National Standards Institute (ANSI) highlights the important role that standards play in every facet of modern life through the World Standards Week celebration in early November.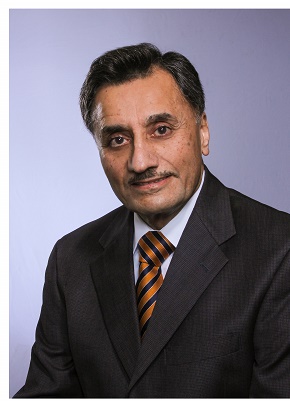 S. Joe Bhatia, President and CEO, ANSIIn advance of that annual event, S. Joe Bhatia, ANSI president and CEO, spoke with David Wagman, editorial director Engineering360, to discuss some of the challenges that today's rapid pace of technological innovation poses to the standards developing community.
Bhatia joined ANSI in 2006 having previously served as executive vice president and chief operating officer at Underwriters Laboratories Inc. Bhatia also serves as vice chairman of the Industry Trade Advisory Committee on Standards and Technical Trade Barriers (ITAC 16), a joint program of the U.S. Department of Commerce and U.S. Trade Representative. He is a member of the Board of Directors of Credential Engine, and a member of the International Organization for Standardization (ISO) Council and its Standing Committee on Strategies.
He holds a bachelor of science in electrical engineering and a master of science in business management.
Engineering360: Technology innovation has been with us a long time. What makes the current pace of innovation, development, deployment and obsolescence different, and how do those factors impact standards setting?
Bhatia: The current rapid pace of innovation is not surprising. There's a term for it called the law of accelerating returns. What this means is that technology, particularly the pace of technological change, advances exponentially and not in a linear fashion.
I'm an engineer by background so I understand and appreciate the complexities brought about by this innovation. New advances lay the groundwork for even more advances, allowing technology to evolve faster. This pace has really been breakneck over the past few years.

Additionally, we're seeing disruption related to supply chain, safety and security issues across various industries. This is creating new pressures and requiring different types of activities in the standards domain. ANSI, as the coordinator of the U.S. standards and conformance system—and the U.S. voice in regional and international standardization—carefully considers all of these variables. Our spectrum is very broad.
Today, standards need to respond and evolve faster than ever. But because of highly dynamic systems across the globe that introduce new players and technologies, there's a lot of complexity. The strength of the U.S. system is that it is market driven. As compared to many other countries who use a top-down system managed by government, the U.S. system is private-sector-led and characterized by a consensus-based standards development process that involves all affected stakeholders, including industry, government, consumers and others. This holistic approach works well and enables a responsive and flexible system that supports innovation.
Engineering360: Given the speed of technology innovation, how can standards developing organizations (SDOs) make efficient use of digital transformation and emerging technologies such as AI?
Bhatia: Technologies like AI, blockchain and virtual reality are redefining business models, processes, and organizations. Standards setting organizations need to transform their technology ecosystems to adopt high performance and interconnected solutions that deliver speed, impact, and value, which may entail enhancing their platforms.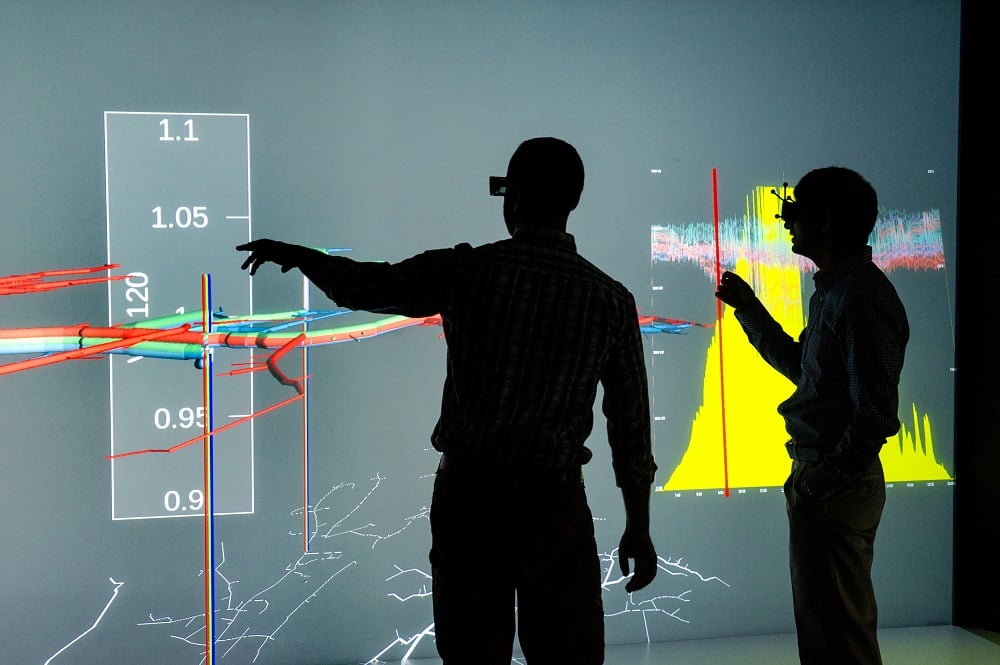 Tools such as AI and virtual reality are changing how technology--and related standards--evolves. Credit: Dennis Schroeder/NRELANSI for one is investing in upgrading our platforms and IT systems. We're also working alongside our standards developing organization members. This includes advancing solutions and sharing best practices that enable faster and more efficient collaboration and cooperation, including with new players. We want to make sure all the stakeholder groups are playing a role in these new technologies. After all, to create a holistic solution that is going to be accepted by all constituencies, all stakeholders need to be involved.
To support the SDO community, ANSI convened a series of meetings to showcase and share various insights on solutions that individual SDOs are implementing. The community is paving innovative paths through technology-based platforms that facilitate collaboration, project management and flexible document delivery. Similar work is happening in the international arena. ANSI is working closely with ISO and the IEC (International Organization for Standardization and International Electroctechnical Commission) to explore the application of machine learning technologies to create a framework for the development of standards that can be read and interpreted by machines and then transformed into a simpler and easier-to-follow guideline.
The application of these cutting-edge technologies will digitally transform the way that every industry uses standards in their manufacturing processes. ISO and IEC are also working with us to explore online collaborative authoring tools to improve the technical community's access to information and their ability to undertake collaborative work.
Many of the SDOs are finding their own best solutions to drive standards development. ANSI is committed to facilitating collaboration and information sharing across both the U.S. and international standards communities. By sharing information, we can continually assess and identify the most effective tools for innovative approaches to standards development.
Engineering360: Rapid technology innovation is not limited geographically. How can standards organizations work to ensure that diverse standards and conformity assessment activities are harmonized across technologies and regions?
Bhatia: The worlds of business, research, government, and standardization need to be strongly linked so that standards are not considered as aims in themselves, but for what they really are—strategic instruments to make innovations truly impactful. That means implementing and using the standards, as well as demonstrating compliance to them, via multiple conformity assessment paths.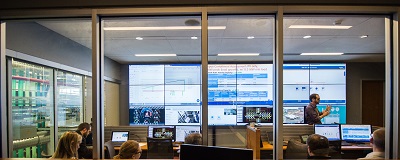 Bhatia considers standards to be strategic instruments that help support technological innovation. Credit: Dennis Schroeder/NRELFor standards organizations, this means that in addition to traditional conformity assessment methods of demonstrating compliance, they also need to stay in touch with their stakeholders and work collaboratively—both domestically and globally—to minimize overlap and duplication, and maximize market acceptance of standards. For conformity assessment organizations, this means continued active engagement in mutual recognition arrangements and related peer evaluations to demonstrate broad-based competency.
It's important to note that ANSI coordinates cross-sector standardization collaboratives to create standards-based solutions for complex areas. Usually these efforts are stimulated by a call from government, industry, or both, to address a national or international priority—technological or otherwise.
Engineering360: Can you offer an example?
Bhatia: Yes. Unmanned aircraft systems standards are a big deal not just in the U.S., but all over the world. Everyone is scrambling to figure out how we accommodate this rapidly expanding market which, in the U.S. alone, is projected to reach $51 billion by 2025. There are a lot of standards and conformance solutions that can and should be developed. There are still many gaps that need to be filled.
What ANSI did was establish a collaborative known as the Unmanned Aircraft Systems Standardization Collaborative (UASSC) to coordinate and accelerate the development of standards and compliance programs needed to facilitate the safe integration of drones into the U.S. airspace system. Of course, you can't do it without getting at least six federal agencies involved and having at least some global input, because airspace is international.
The UASSC issued a standardization roadmap for drones which identified 60 different gaps in standardization. Credit: MatternetSo, in December 2018, the UASSC issued a standardization roadmap for drones which identified 60 different gaps in standardization that exist. As noted in the roadmap, there are many complex issues to be addressed in order for the potential of drone technology to be fully realized. These issues and concerns are centered around the non-interference of drones with manned aviation, and ensuring the safety of the flying public and people and property on the ground.
To further enhance the work that has already been started, the UASSC officially launched Phase II of its road mapping effort; an updated report is expected in 2020. We have about 160 groups involved this effort, including the public sector, the consumer sector, R&D organizations, manufacturers, users and distributors of these systems.
The roadmaps identify existing standards and gaps, and make recommendations where additional work is needed and what groups might be good candidates to develop those solutions.
The most important concept is that these are flexible and responsive approaches to solutions that can be applied to many other examples. ANSI collaboratives bring together previously siloed efforts that are being conducted all over the US and around the world, to find shared solutions. This results in best practices that can be shared, and ultimately, a simplified transparent solution that can be used widely.
Engineering360: What sectors of the technology economy are most complex right now from a standards-setting point of view?
Bhatia: Personal computers, the Internet and smart phones disrupted industries for the last 20 years at least; now artificial intelligence and robotics are likely to do the same. Digital transformation and augmented reality are also growing, and advanced manufacturing is creating new ways of doing things. 3D printing has phenomenal applications that cross many industry sectors. Other complex areas from a standards perspective include the Internet of Things and next generation cellular networks. These transformative technologies will profoundly impact the way we live and work.
To support these innovations, there are several things we must do:
In all of these activities, engagement from multiple stakeholders must continue. Without that, a bias of approaches selected by one constituency could adversely impact other users of that technology or innovation.
We also need horizontal standards that can help to provide harmonization for concepts that could be adopted across multiple technology areas and industry sectors. These include areas like trustworthiness, cybersecurity, privacy, data usage and risk management, which could serve as baseline minimum requirements for technologies or sectors to start from. More horizontal standards will need to be developed and sustained.
And wherever there's a security or privacy concern, it means increased complexity for standards developers and users. With the new entry of concerned people and stakeholders—including regulatory and consumer groups, and international elements—we need to be sure their needs are taken into careful consideration.
We need to do all of these things, because we're really a global trading village, nothing is just the U.S.