Wood and spider web composite material a possible plastic alternative
Marie Donlon | September 16, 2019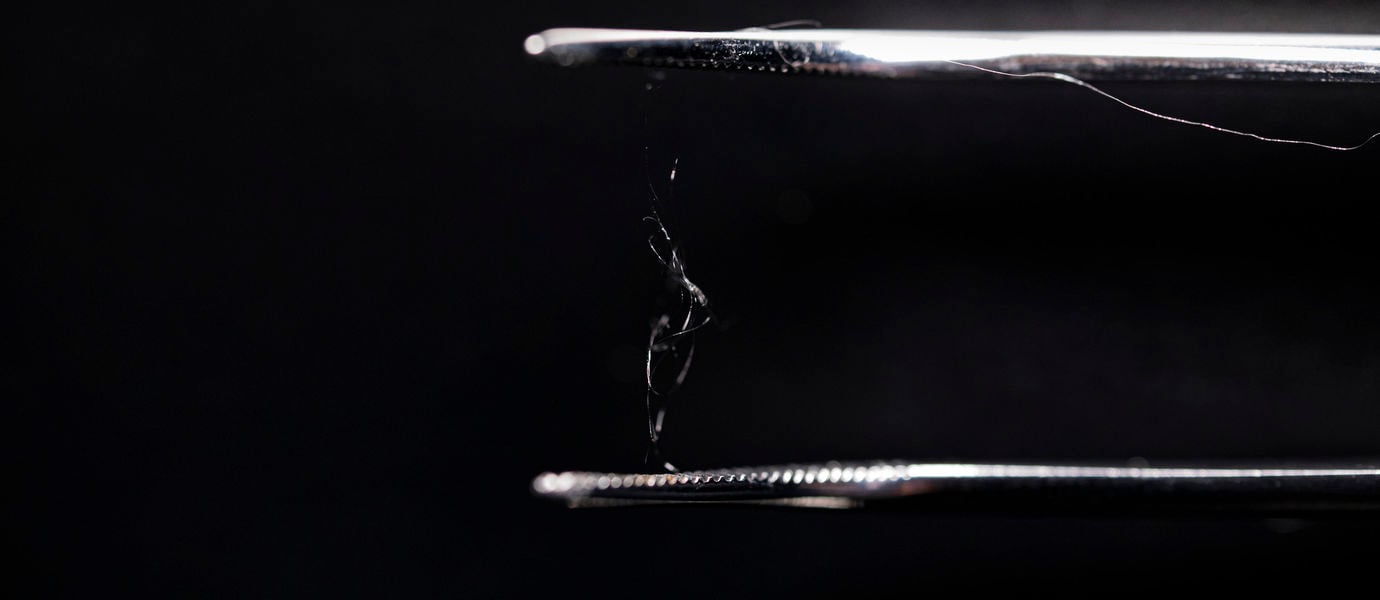 Silk is a natural protein that can also be produced synthetically. It has good abilities and versatile possibilities. Source: Eeva SuorlahtiResearchers at Aalto University and VTT Technical Research Centre of Finland have created a bio-based material composed of wood cellulose fibers and silk protein from spider web threads. The composite material might one day be a suitable, biodegradable replacement for plastic.
Taking inspiration from nature, researchers fused together the cellulose fibers and silk protein using glue. The end result was a material that is both firm and resilient, and that could displace plastic in medical, textile and packaging industry applications, according to researchers.
To develop the material, the researchers broke down birch tree pulp to cellulose nanofibrils, aligning them into a stiff scaffold. Simultaneously, the cellulosic network was infiltrated with a dissipating spider silk adhesive matrix. Although usually excreted by animals like spiders and silkworms, Aalto researchers produced the silk using bacteria with synthetic DNA.
"Because we know the structure of the DNA, we can copy it and use this to manufacture silk protein molecules which are chemically similar to those found in spider web threads. The DNA has all this information contained in it," Aalto University Professor Markus Linder explained.
In addition to being biodegradable, the cellulose is readily available and firm, while silk is tough and flexible. The materials do not impact the planet the way that microplastics reportedly do.
For now, the team is developing composite material items, such as impact resistant objects, implants and other products. Their work is published in the journal Science Advances.