Pavement preservation cuts greenhouse gas emissions
S. Himmelstein | January 18, 2019
Poorly maintained roads raise vehicle operating costs and accident rates and can constrain mobility. Appropriate preventive maintenance alleviates these issues, and according to researchers from Rutgers University, North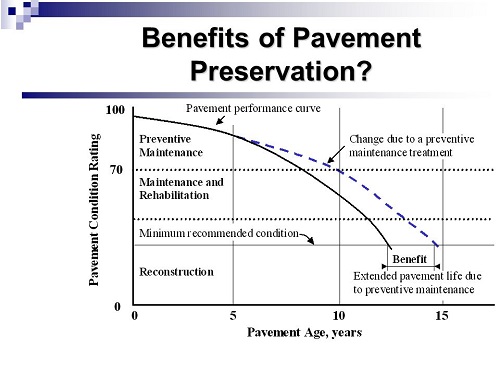 Source: Rutgers UniversityDakota State University and Al-Mustansiriyah University (Iraq) can also reduce greenhouse gas emissions.
A life-cycle assessment considered carbon dioxide emissions associated with different asphalt preservation treatments, including thin overlay with up to 2 in of asphalt, chip seal by spraying asphalt emulsion on pavement and laying aggregate and crack seal. The analysis relied on a long-term pavement performance database maintained by the U.S. Federal Highway Administration.
The largest emission reduction of 2% was determined for the thin overlay treatment and is ascribed to the resulting decrease in road surface roughness. All of the pavement preservation methods analyzed reduced overall carbon dioxide emissions, even when emissions generated during the construction stage are included.
Extending pavement service life through preventive maintenance also reduces driver fuel consumption and vehicle repair costs.