Tool Inspired by Beagles Sniffs Out Email Scammers
Siobhan Treacy | November 02, 2018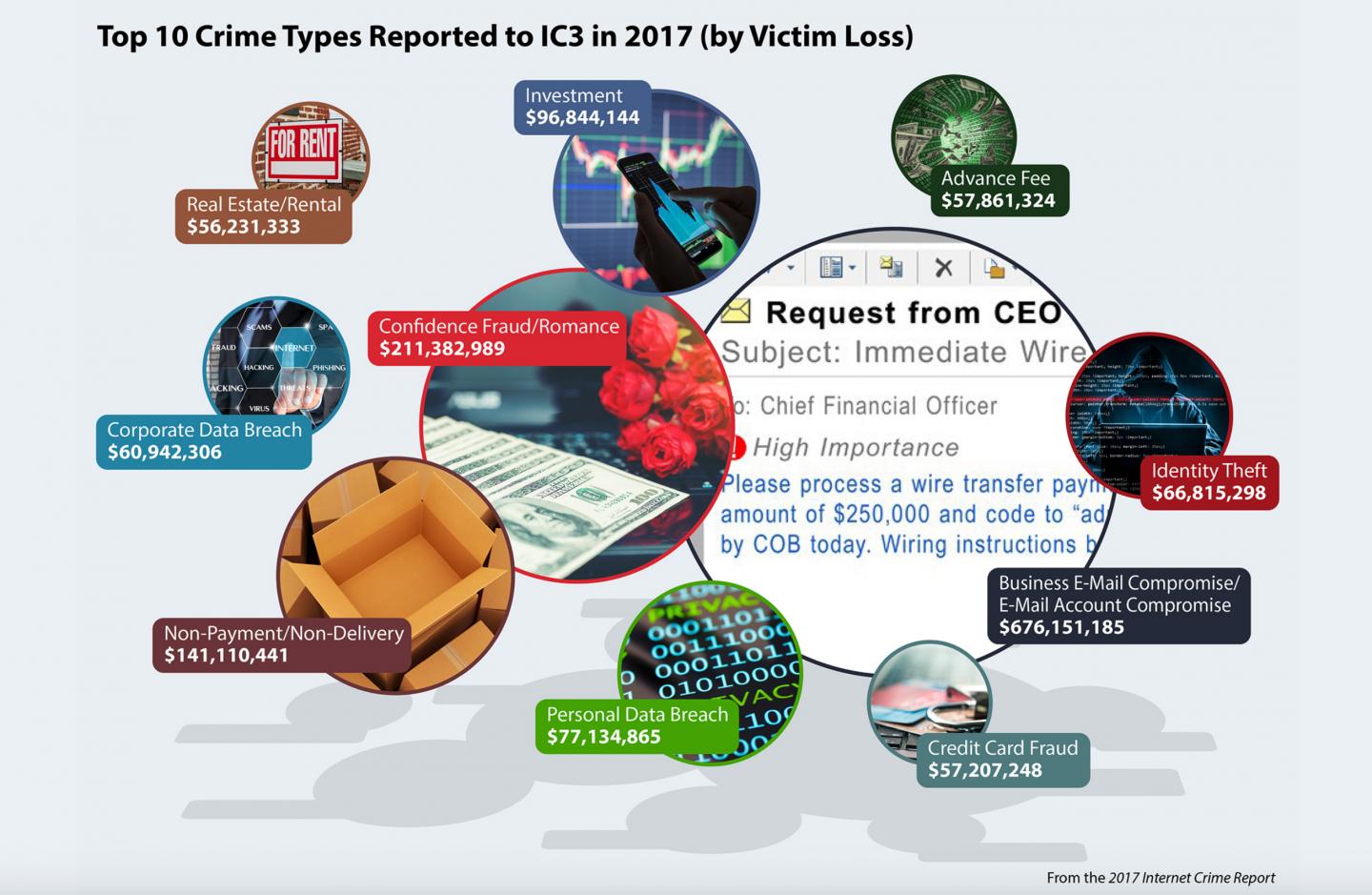 The FBI's Internet Crime Complaint Center (IC3) last year received complaints from 300,000 victims scammed out of $1.4 billion. Source: U.S. Federal Bureau of Investigation
Researchers from the New York University Tandon School of Engineering and a Silicon Valley-based email security company have developed a new visual analytics tool to help law enforcement track and stop email scams.
The new tool is called Beagle, inspired by the dog's ability to sniff out evidence. Beagle searches for questions in emails, then summarizes what it thinks is a potential scam email, focusing on the key evidence it found to suggest the email is a scam. Beagle has the ability to find key information that human investigators might overlook or think is unimportant.
"Beagle builds pictures from the data, making it much easier to connect the dots and ultimately understand how scam networks operate, from the first contact with a victim through what are often multiple rounds of extortion," said Enrico Bertini, assistant professor of computer science and engineering.
Beagle was developed over two years using a database of over 100,000 emails from real-life scammers. It starts by searching for single-person scammer emails and then expands to include searches for multiple scammer operations with multiple victims.
"Business email compromise and other forms of email fraud are being perpetuated by multinational criminal organizations on a global scale," said John Wilson, field CTO, Agari. "Beagle has enhanced our ability to monitor and track these criminal organizations, painting a fuller picture of the individuals involved and their relationships between one another."
Currently, Beagle is being used by a few police departments in the country. For more on Beagle, go to IEEE Transactions on Visualization and Computer Graphics.