New Bi-Functional Composite Could be New Treatment for Osteoarthritis
Siobhan Treacy | September 26, 2018
Researchers from the Faculty of Chemical Technology and Kaunas University of Technology (KTU), Lithuania, have developed an artificial bone that could be a new treatment method for osteoarthritis. The new bone is made of a bi-functional composite that intimidates the osteochondral structure of the joint.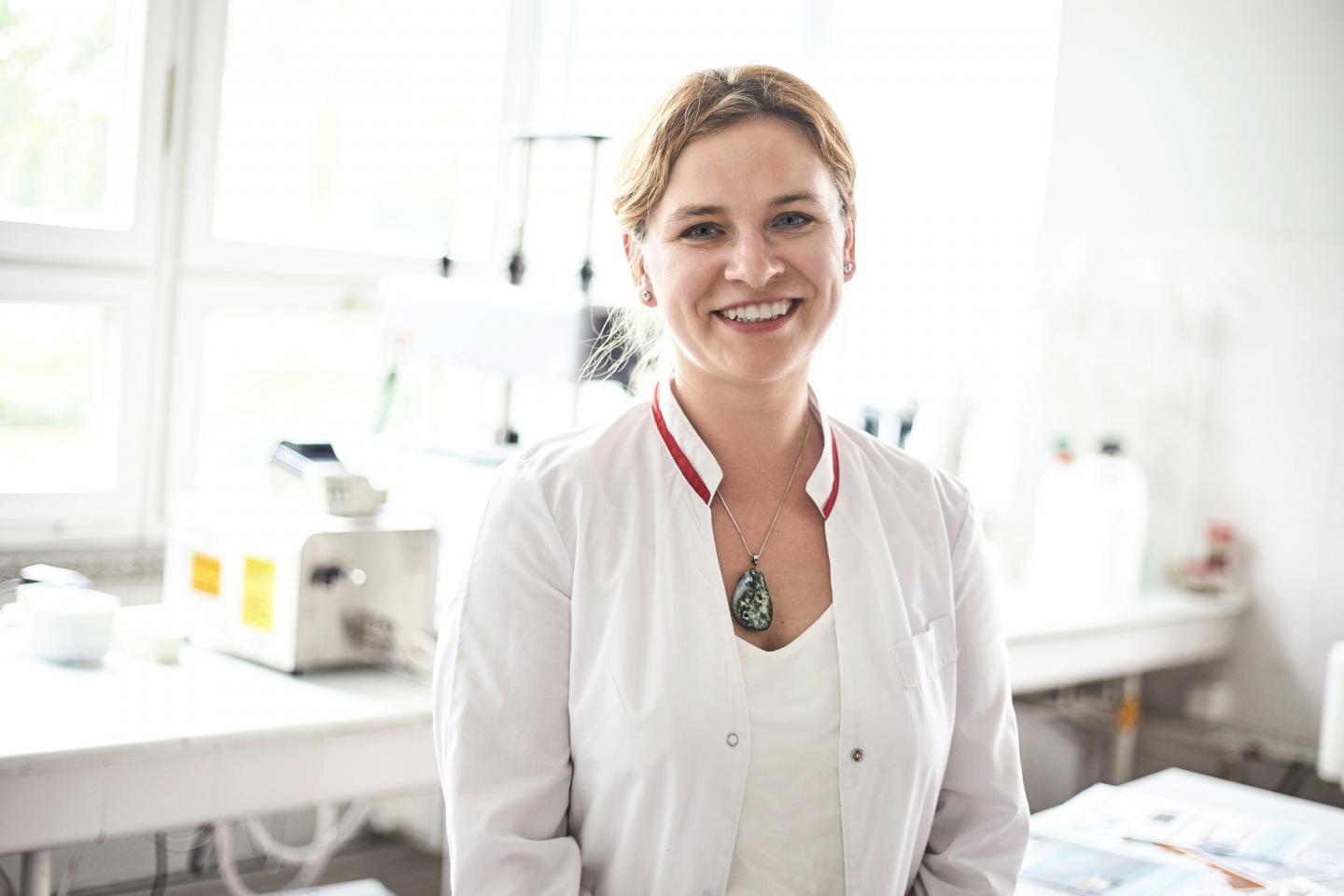 The bi-functional composite created at KTU imitates the complex osteochondral structure of a joint, i.e. both cartilage and bone tissues. (Source: KTU)
Ten percent of males and 19 percent of females over the age of 60 are suffering from osteoarthritis. Osteoarthritis is the thinning of cartilage that happens with age, causing joint pain. Osteoarthritis is the most common inflammatory bone and cartilage age-related disease.
The common treatment for osteoarthritis is pain or anti-inflammatory medication that includes pills, syrup, creams, lotions and more. The new bone offers a completely new treatment that uses a bio-functional scaffold as an implant, eliminating the need for daily medications.
"A lot of people are suffering from painful joints, and the majority of them have osteoarthritis. To create new composites for solving this problem is especially challenging - cartilage tissue is renewing itself at a very slow rate, and it forms a complex structure together with a bone," said Simona Miseviciute, an applied chemistry undergraduate, who was conducting the experiment under the supervision of Dr. Alisa Palaveniene.
The bifunctional scaffold compensates for the cartilage and bone defects that are effects of osteoarthritis. The bone is made of hydroxyapatite, gelatin, chitosan and other substances. The bone intimidates the complex osteochondral structure and functionality of human bones and joints while also filling fractures.
"Development of new scaffolds for regenerative engineering and implementing them in contemporary medicine is of utmost importance - to my knowledge, bi-functional scaffolds imitating complex osteochondral tissue currently are not used in medical practice," said Miseviciute.
The gelatin composite in the artificial bone has biologically compatible, biodegradable and low antigenemic properties. This means that there are endless modification possibilities for customization for each patient.
The scaffolding was created by layering polymer combinations. The porous structure of the scaffold was achieved by using freeze-drying, aka lyophilization. A sample was tested and the results showed that the bone was highly hydrophilic.
Read more about this research on the KTU site.