Future of Life Institute Grants Award to Late Soviet Officer for 'Helping Avert WWIII'
Jonathan Fuller | September 25, 2018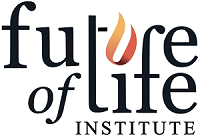 The Future of Life Institute (FLI) has announced its 2018 Future of Life Award will go to the family of Stanislav Petrov, the late Soviet officer whose decisions likely averted a full-scale nuclear war in 1983.
FLI awards the Future of Life Award for "a heroic act that has greatly benefited humankind, done despite personal risk and without being rewarded at the time." The organization also grants its recipients a $50,000 prize.
The first Future of Life Award was given to the family of Vasili Arkhipov in 2017 for refusing to authorize the use of nuclear torpedoes against the U.S. in 1962. Both Arkhipov and Petrov are often retroactively said to have "saved the world."
Stanislav Petrov was the officer on duty at the command center for Soviet early warning satellites near Moscow on Sept. 26, 1983, when the center's computers indicated that five intercontinental ballistic missiles were headed for the Soviet Union. Believing that a U.S. first strike would involve hundreds of missiles, Petrov dismissed the report as a false alarm and decided not to notify his superiors. Later investigations found that the alarm was triggered by sunlight reflected off cloud tops, which the satellite interpreted as missile launches.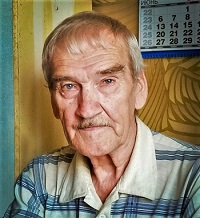 Petrov in 2016. Source: Queery-54 / CC BY-SA 4.0Petrov's actions occurred at one of the tensest periods of the Cold War, at which point the Soviet Union was expecting a U.S. first strike and was prepared to retaliate immediately per the doctrine of mutually assured destruction. Petrov's belief that a five-missile first strike was illogical, despite these tensions, likely prevented full-scale nuclear war.
Petrov left the military in 1984 and worked at the research institute that developed the early warning satellite system until his retirement. He died in May 2017 at age 77.
FLI is a non-profit organization founded in 2014 to mitigate existential risks to the future of humanity, especially those posed by AI. Its founders include MIT professor Max Tedmark and Skype co-founder Jaan Tallinn. Its board members include Tesla founder Elon Musk, actors Alan Alda and Morgan Freeman, biologist George Church and, prior to his 2018 death, Stephen Hawking.
FLI is known for its work in developing responsible AI, and published 23 principles to govern AI development in 2017. The principles were signed by a number of noted technologists, including Musk, Hawking, Ray Kurzweil and the founders of Google DeepMind.
For more information on FLI's AI principles, read "Strong AI Principles Now, Less Dystopia Later" on Electronics360.