Valve Durability is Critical to a Long, Useful Service Life
September 19, 2018
Sponsored Content
Sponsored content
The control of gasses or fluids in a wide range of applications depends on the reliable function of valves. Valve durability is key to functionality and service life. Valves designed for optimal durability are made of high-quality materials and minimize maintenance, repair or replacement.
Media flowing through the system is a key factor to durability. Media characteristics such as viscosity, corrosiveness, temperature and operating pressure affect the optimal function of a valve. Other variables including manufacturability, total cost and material standards are also considered.
Consistency of raw materials is also an important durability considerations. A variety of metals, predominately brass, stainless steel and plastic resins used in molding, also impact overall quality and the durability of components.
Variables of Durability
Valves may seem like a simple system component, but the reality is that each valve is a system unto itself. Durability is based on several major factors, including:
Seals: These are essential because they stop or regulate media flow. The seal material, size and shape can vary greatly.
Springs: Primarily used in check valve applications, springs can vary in structure and configuration. The spring is often considered the work horse of the valve, activating the seal against the valve body, helping to control media flow.
Fittings/ends: These represent the interface connecting the valve to a given piece of equipment or system. They can vary from standard barbed or National Pipe Thread fittings, to more custom designs.
Material: Specialty Manufacturing valves are machined from metal alloy or an array of injection-molded plastics. Material choice and composition are vital to strength and resistance to environment or chemicals.
Handles: Engineered from metal or plastic and used to operate the valve, the handle must withstand the environment and forces applied to actuate the valve sealing and flow mechanisms.
Finish: Seldomly recognized as important to durability, proper surface finishes reduce the wear on moving parts of a valve. Less wear prolongs valve sealing and actuation, which preserves the tight tolerances required for proper function.
These valve design elements are essential to sustain lifecycle and function of valves. Specialty Manufacturing is well-known for value-added design and design-for-manufacturability.
Valve Variables and Specific Applications
Valve design and configuration is as varied as the number of applications where media flow is present. Specialty Manufacturing has a reputation for durable system design and solving a customer's current challenges and shortcomings. Often, the need is for material replacement, dimension change or for the development of a brand-new product design. In virtually all cases, valve durability is an important consideration.
Here are four examples of application challenges and the solutions innovated by Specialty Manufacturing.
Livestock Watering: Spring and Body Elements
When a major U.S. pork producer needed to deliver water to their hogs, Specialty Manufacturing responded with a two phase design approach. First, it redesigned an internal plastic nozzle to be used with an existing valve for more consistent and predictable water flow. The next phase improved the early wear and tear and manufacturing inconsistencies inherent in a valve used.
The solution needed to eliminate leaks, last seven to 10 years and work with existing water distribution and new animal hydration systems soon to be adopted. A custom stainless steel spring was operating on a unique pivot — more than 1.5 million cycles without fail. The design used a rubber tube rather than a spring to activate the flow of water. Inconsistencies in tubing lengths and durometer combined with compression set made it a very unreliable design.
To address long-term integrity of the internal O-ring seal, Specialty Manufacturing engineers modified the design of both the internal cavity of the body and the toggle to retain the position of the seal under varying levels of water pressure.
The result: a custom toggle-valve design reduced water consumption by 30% at production facilities and 18 to 22% across the entire system. The customization yielded annual savings of millions of gallons of water and thousands of dollars in manure transfer costs.
Figure 1. Specialty Manufacturing Co.'s custom-designed, stainless steel, toggle watering valve ensured proper flow to the pigs, while also saving water. Source: Specialty Manufactuing Co.
Medical Lab Equipment: Material Element
A large medical equipment manufacturer required a reliable ball valve for a medical waste machine. While the Specialty Manufacturing standard 250-350 Series plastic ball valves addressed the basic requirements, the application called for design innovation based on a combination of durable materials to meet lifecycle needs. The customer's engineers asked for an assessment by Specialty Manufacturing, which discovered that rigorous equipment cycling caused plastic stem and internal component failure and costly, time-consuming repairs. Specialty Manufacturing combined materials — a plastic body with a stainless steel ball and stem — to deliver the required durability.
By applying Specialty Manufacturing's vertically integrated stainless steel machining and plastic molding capabilities, the new configuration delivered a more durable and consistent metal internal component system, replaced plastic parts and dramatically improved valve function. The medical equipment company went into production on time and within established budget constraints.
Automotive O-Rings: Material and Seal Elements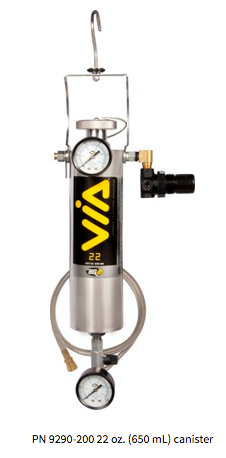 Figure 2: The BG VIA supply tool relies on a custom push button valve engineered by Specialty Manufacturing Co. Source: BG Products Inc.An aftermarket automotive product and equipment supplier needed to clean fuel injection and air induction systems to eliminate deposits. They required a simple way for mechanics to release pressure buildup in the media-delivery device. By using a pressure-release button after the cleaning procedure, operators could quickly and safely disconnect the device. The challenge was a solution that would stand up to the caustic media that the valve would be in contact with during cleaning.
Specialty Manufacturing engineers solved the problem by integrating a custom O-ring made of a durable Aflas® material that did not break down over time.
Water Sanitation Chlorine Dispensing
Across the globe more than two million people die from contaminated water and poor hygiene related diseases annually, with approximately 315,000 under the age of five years old.
When Specialty Manufacturing was requested to supply a valve by a non-profit organization that specializes in improving water quality, sanitation and hygiene in the hot and dusty climate of Africa, durability took on a whole new importance.
The application was to dispense specific amounts of chlorine into a water vessel to sanitize the water for both drinking and washing. Each dispensing station would be fitted with one valve, and this valve would require easy installation, easy operation and sustain a high rate of usage by people in a given village.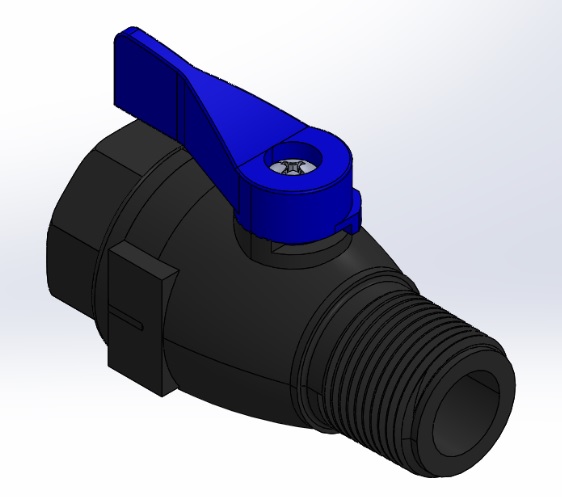 Figure 3. In a harsh environment the customized Specialty Manufacturing 074 valve provides a much needed water-quality solution. Source: Specialty Manufacturing Co.
Specialty Manufacturing started by identifying an existing valve that would fit the physical requirements. The next hurdle was to identify the correct materials to withstand UV rays without breaking down, along with materials that would handle the usage without major wear. The last step and probably the most important was to determine the best sealing material to handle the chlorine, while again withstanding the high usage.
The project was a success, and today over four million more people in Africa have access to safe, clean, drinkable water. With over 27,000 dispensers installed to date, the Specialty Manufacturing valves have provided potential lifesaving treatment of water for over six years and counting.
Summary
These are but a handful of examples out of hundreds of valve system innovations provided by Specialty Manufacturing engineers. Known as the company that takes on a challenge rather than pointing to a catalog list as the only possibility, Specialty Manufacturing is adept at delivering durable custom solutions for a wide range of applications.
Achieving durability relies first upon a thorough understanding of the expected performance of the valves within the target application. Such performance issues as footprint, flow rates, media, cycle count and life cycles are what ultimately dictate durability for an entire assembly, especially valve systems. Modern valves can operate without replacement for decades. However, the price tag of one breakdown far exceeds the initial investment of time and funds for the correct valve solution. The Specialty Manufacturing website is uniquely equipped with online tools that help design engineers select the right valve for their application.
All Specialty Manufacturing products are made in the United States with state-of-the-art processes that reflect over 100 years of manufacturing expertise. To customize the valve solution that you've been looking for, contact Specialty Manufacturing.