The Rise of High Tech in Insurance
September 19, 2018
Sponsored Content
Sponsored content
Technological advances provide many opportunities for traditional insurers to modernize. Referring to the transformation as "Insurance 2.0," conventional insurers are equipped to compete against well-funded and nimble software-based companies that advance the marketplace by focusing on consumer demand, cost savings and providing new services.
"Insurtech" firms are squeezing savings out from the business-as-usual model. To compete, conventional insurers must revamp themselves; first by implementing technology that can help survey or prevent damage, and also by improving customer service. For example, insurtech firm Lemonade reports that 19 percent of its support requests are entirely handled by bots, with a satisfaction score of 4.53 stars out of five. In addition, with the introduction of "claim advocates," Lemonade has cut the time to settle claims from 11 days to just one.
Traditional companies must innovate to survive. Improving customer service is top of mind for New York Life and IEEE Insurance Program administrator, Mercer which realized that time savings is an an important differentiator for many customers. Together, New York Life and Mercer developed an online insurance application portal with a feature called "Quick Decision", which can provide insurance coverage approval in less than 10 minutes.
Companies like New York Life and Mercer are also very aware that the newest wave of customers, Millennials, expect on-demand, personalized solutions that can only be realized through technology. As a result, the insurance landscape is being redeveloped with solutions featuring technology such as the internet of things (IoT) and drones.
Drones
Drones, which are small, unmanned aerial vehicles, can help insurers improve their business functions by reducing costs and increasing productivity. Analyst firm PwC expects drones to have a commercial value of more than $127 billion. Drone-powered solutions are ideal for insurance because the industry requires tools to be mobile and to offer high-quality data.
Drones are increasingly used to investigate property insurance claims. Adjusters can be trained to fly unmanned aerial vehicles at sites where clients have reported property damage. The aircraft can get in and out of isolated and dangerous areas easily, collecting aerial information to assess loss through imagery analytics. In addition, images of properties to be insured can be obtained prior to providing coverage.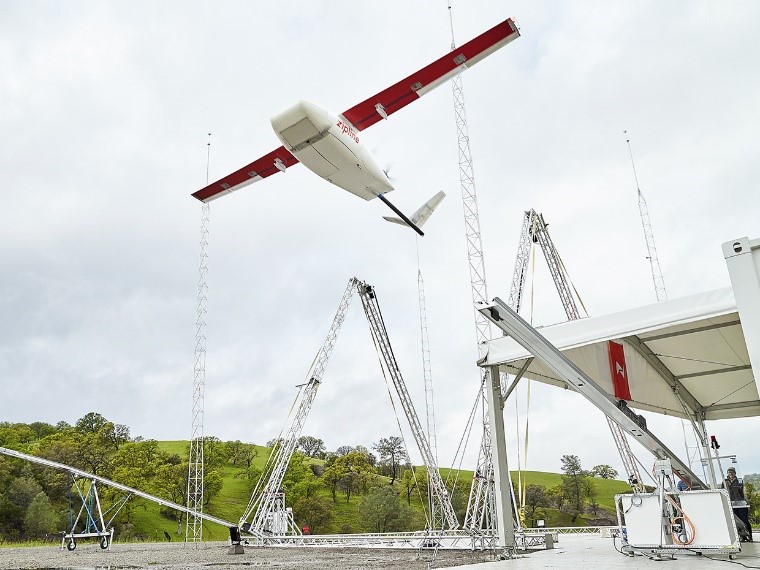 Figure 1. This drone delivers blood supplies across remote stretches of Africa. Source: ZiplineFor example, drones were deployed to take pictures of a 2016 earthquake in Equador. One of the world's leading reinsurers was able to respond to the catastrophe quickly and effectively, and sped up post-disaster relief and rebuilding through fast claims processing and payment. Because there is no need to wait until conditions safe, claim resolution is much faster, and assessors and adjusters are safer.
Health insurers are also employing drones. Human blood samples can be flown from remote locations to testing labs. Last fall, a drone flew refrigerated human blood 160 miles over the Arizona desert — setting a record for remote transport of biological samples. Researchers were concerned that biological samples transported by drone could be damaged by the vehicle's vibrations or by outside temperatures. The blood was in good condition after the three-hour flight, proving that drones could play a major role in rural medical care.
The IoT

The IoT is in a position to usher in efficiencies in the insurance market, from homes to cars to health. The technology will soon demonstrate impressive returns on investment and adoption levels are increasing. However, some challenges remain, such as customer worries over security and privacy. The IoT provides insurers with more data than ever, so companies can determine fair rates and provide services that keep people and assets safe.
Auto Insurance
Usage-based insurance uses IoT technology to monitor driving behavior, including speed and braking, and rewards safe drivers with lower premiums. Drivers with safe records pay less than more risky drivers. For example, The Personal, a provider of group auto and home insurance in Canada, uses telematics to monitor braking. With its Ajusto Program, drivers can get an additional discount on their auto insurance premiums in as few as 100 days by driving carefully. Ajusto is a usage-based insurance program accessed directly from a smartphone to help drivers monitor driving habits. The Ajusto program provides feedback to encourage drivers to improve and earn a higher score, based on these criteria:
1. Driving smoothness: gentle acceleration, braking and cornering increases a score.
2. Speed: respecting the speed limit decreases the risk of an accident.
3. Time of day: the risk of an accident is lower at certain times of the day.
4. Distance travelled: shorter trips boost a driver's score.
Health and Life Insurance
Wearables gather relevant, real-time data for insurers and can be used to help improve business decisions. Companies are leveraging wearable and other sensor-based devices to better engage with customers and more accurately underwrite risks based on real-time customer data. That is of particular importance to life insurers, because they have limited contact with their customers.
Typically, life insurers interact with customers primarily through billing, which offers little opportunity to build a relationship. However, Capgemini reports that life insurers can reap tangible benefits by encouraging customers to opt-in to wearable programs in exchange for rewards or discounts. The insurers gather real-time data from their customers' wearables and other sensor devices. Then, they apply data analytics to generate information that can help them design products based on an individual customer's risk exposure. In addition, shared data from customers' wearable devices gives a unique picture of the health of individual life insurance customers, and can also be used in aggregate and compared with the fitness level of various populations.
Enormous amounts of data can be collected and analyzed to help life insurers properly conduct risk assessments and model insurance payouts. That lowers costs for both the insurers and the insured.
Health insurers are interested in the ability to collect real-time health condition data from health maintenance organizations, hospitals and doctors' offices, so they will be armed with a foresight into appropriate risk management and loss prevention opportunities. It also provides opportunities to understand the impact of wellness programs and how to adjust them for increased treatment efficiency and individual productivity.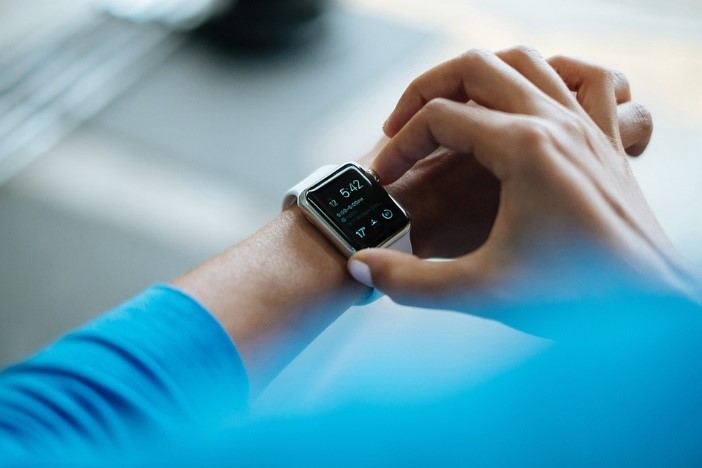 Figure 2. According to Gartner research, more than 80 million smartwatches will be sold by 2021.Gartner predicts a total of more than 500 million units of smart wearable devices will be sold by 2021, including more than 80 million smartwatches, almost 64 million wristbands and more than 22 million sports watches. Some insurers are using those devices in the gamification of healthcare. For example, an insurer might incent customers to incorporate more walking into their routines by offering a free wristband and smartphone app that counts how many steps the wearer has taken in a set timeframe. Once the goal has been met, a reward is provided.
Homeowners Insurance
A recent Accenture study found that 68 percent of those surveyed said they were interested in mobile alerts about potential fire, smoke or carbon dioxide hazards. The IoT is a disruptor in the property insurance market: connected sensors and devices in and around the home can detect and monitor threats in real time. Property and assets are automatically monitored for consumers, giving them greater peace of mind, reducing claims and mitigating losses. For example, the national average cost to repair and cleanup water damage is $2,586, but the high end of repairs can be $8,000 according to HomeAdvisor.com.
Water damage from plumbing systems and household appliances can be prevented or mitigated, however, with IoT devices that are installed next to plumbing fixtures and appliances such as washing machines, dishwashers, water heaters, toilets and sinks. When a leak is detected, a signal is sent to an electronic unit that closes the home's main water supply in the home. Other systems limit damage by connecting leak detectors to a central monitoring system, which alert homeowners of an impending disaster. Insurers, including The Personal, offer homeowners a discount on their policies for installing such systems.
Mobile Apps
Most insurers offer at least one mobile app to help their customers make claims or take advantage of other service offerings, such as roadside assistance, digital proof of insurance, bill pay and claims filing. One of the greatest benefits insurance mobile apps offer is the ability for policyholders to document pictures and videos of belongings and damages. Submitting photos helps manage claims and protects against fraud, as well as aids with cataloging items and creating inventory, so that in the case of fire, natural disaster or crime, the process is streamlined. But these apps don't just assist customers, they are also are helpful tools for insurers. By automating manual processes through the app, claims adjusters are empowered to do their jobs more effectively.
Mobile apps also allow insurers to provide more personalized customer service and offer policies tailored to individual lifestyles. For example, by using an app in conjunction with a small car plug-in, a low-mileage driver may be offered a policy with a reduced premium compared to someone who drives twice as much.
Summary
Drones and IoT technology can be useful tools for improving insurance operations, and offer insurers the opportunity to innovate. Customers benefit because the underwriting process is faster, claims are settled more efficiently and the behavioral data gathered is used to improve services and provide more a personal, relevant experience. Increasingly, insurers are changing their approach to meet the next generation of insurance needs.