University of Oxford Developed App to Help Homeless Collect Donations
Abe Michelen | August 29, 2018
With the increasing scarcity of physical money in the pockets of people in the developed world, beggars and homeless are finding it harder to collect money in the street. A pilot program from the University of Oxford provides homeless individuals with a QR code that generous passersby, in the absence of change, can scan with their smartphones to make a donation.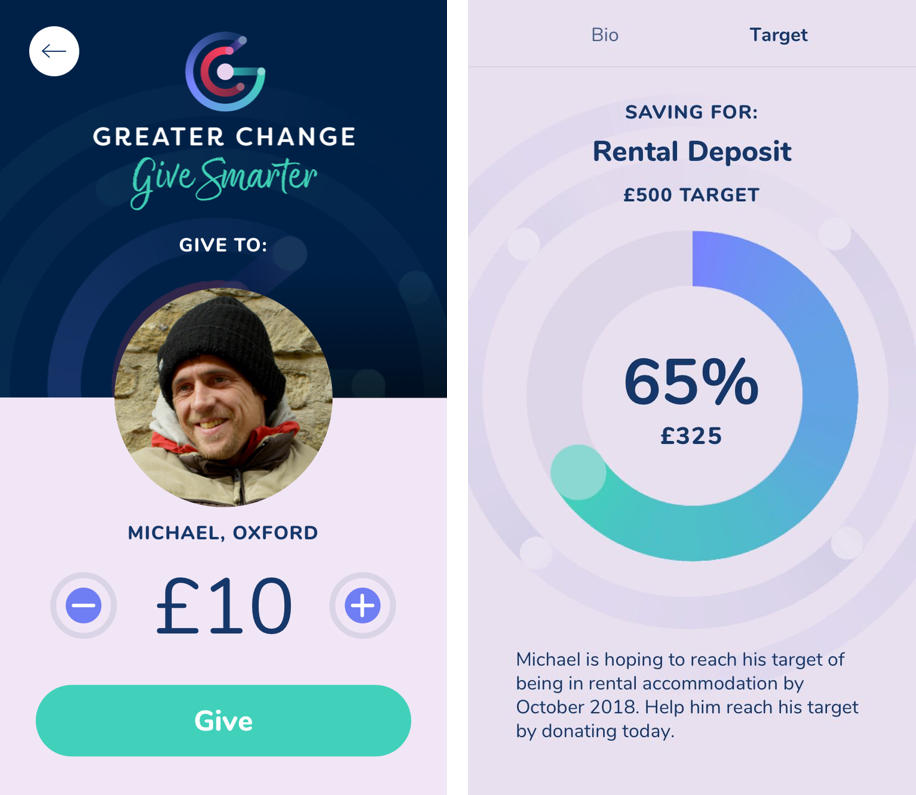 Source: The University of Oxford
The project – called Greater Change – goes beyond simply helping homeless collect money. The app ensures that the funds collected are used entirely for assistance plans previously agreed upon, such as saving for the deposit to rent a home. That is why the program is aimed only at those who need help to change their lives, avoiding the "professionals of the alms" or those who would only use the money to pay for their addictions.
Paul Roberts, CEO of Aspire Oxford, a charitable social enterprise, involved in this project says: "The frustration that support workers in the homeless pathway often have is that we can see how an individual could be supported out of homelessness, but we can't realize that because we don't have the funds in place to enable somebody to take that next step to help them leave homelessness behind for good. I think it is incredibly exciting that Greater Change allows the public to know they will be helping homeless people take that positive next step when they give through the platform."
These two pictograms show the need for such a project. One pictogram lists the problems encountered by homeless people without the app, the other shows the solutions.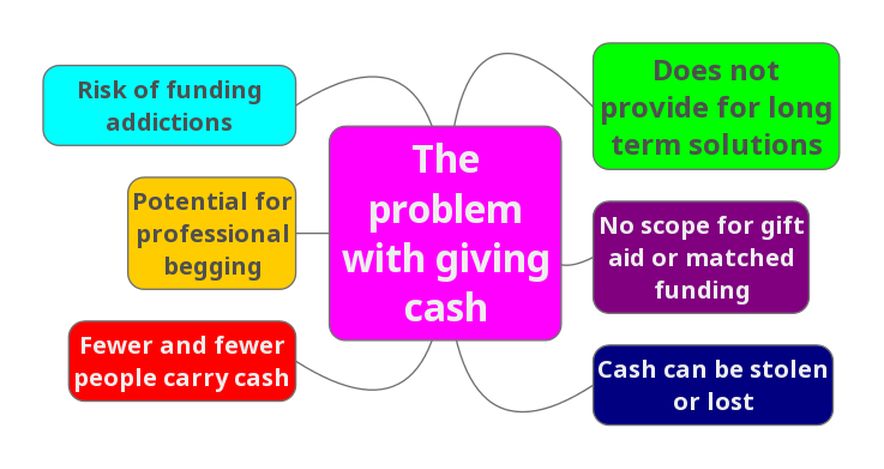 Source: The University of Oxford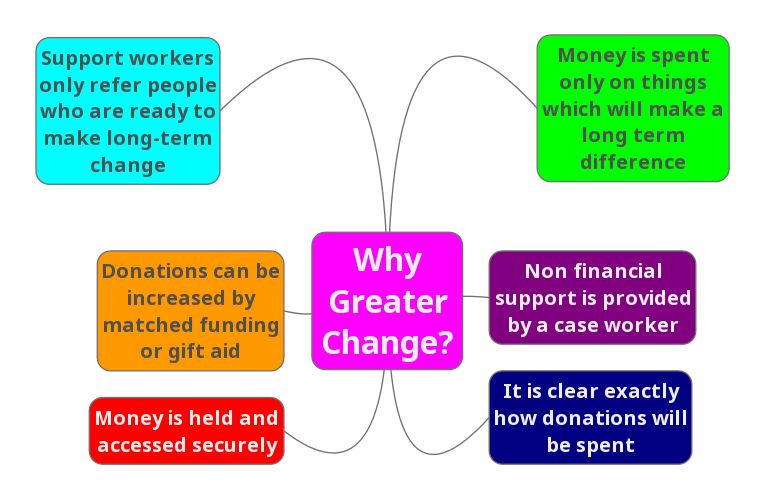 Source: The University of Oxford
The project's logistics provide the homeless a card with a QR code to hang around their neck. Scanning the code with a smartphone allows the donor to not only make an online donation but also to read in advance the profile of the person and the circumstances that led him or her to live on the street. Some individuals use aliases instead of their real names. The amounts received go to a managed non-profit account by Greater Change so that the money is only spent on the agreed objectives.