Activist Traveling 185 Miles and Cleaning Beaches Along the Way
Marie Donlon | August 14, 2018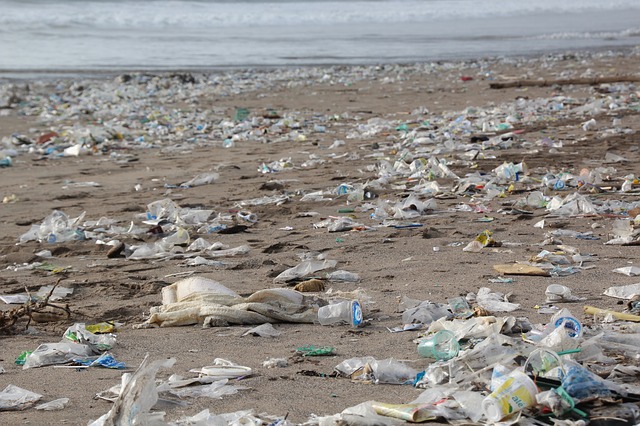 Hoping to shine an even brighter light on the issue of pollution, particularly in Tunisia, sanitary engineer Mohamed Oussama Houij has been on a quest to clean up beaches along a 185-mile (300-kilometer) stretch of coastline in that country.
The journey, which is expected to take two months, began in July in the central coastal city of Mahidia and is slated to conclude in Solimane (just 40 kilometers from the capital Tunis). By cleaning up an estimated 30 beaches in between, Houij hopes to convince residents, local authorities and vacationers alike of the consequences of treating the ocean as an oversized garbage bin.
"I believe in citizen mobilization and I chose to act...and to raise awareness about the problem of pollution on our beaches," the activist said.
Detailing his intentions on the Facebook page "300 Kilometres," which is a nod to the length of his journey, Houij said, "The 300 Kilometres action is not really about cleaning...I know I'm just a drop of water in the ocean."
"I want to raise public awareness and get people thinking: 'Wait, it's not normal, all these bottles, these caps... all these plastic bags'," he added.
Noting that he has already come across a wide variety of waste in the first leg of his journey, Houij believes that during his first beach cleanup alone he had collected roughly 200 pounds of waste (100 kilograms). However, since that first stop, Houij stopped weighing the bags of debris.
"We're talking tonnes of rubbish...The more you clean, the more you find. It never ends," he said.
"I've seen a wide array of pollution, from the personal pollution of people who come to the beach through to the industrial pollution" of companies, he said.
"The authorities do not take the problem of pollution in Tunisia seriously," said Houij.
For details on his journey, check out the 300 Kilometres Facebook page.