NASA's Parker Solar Probe successfully launched from Cape Canaveral Air Force Station in Florida. The mission will be the first to fly directly through the sun's corona — the hazardous region of intense heat and solar radiation in the sun's atmosphere that is visible during an eclipse.
The craft will gather data that could help answer questions about solar physics that have puzzled scientists for decades. The Parker Solar Probe will fly directly through the sun's atmosphere, as close as 3.8 million miles from its surface, and will hurtle around the sun at speeds up to 430,000 miles per hour. Thermal protection is provided by a 4.5-inch-thick, carbon-carbon composite heat shield. The shield's front surface will be able to withstand temperatures outside the spacecraft up to 2,500° F.
The NASA mission is named for Eugene Parker, the S Chandrasekhar Distinguished Service Professor Emeritus, Department of Astronomy and Astrophysics at the University of Chicago. In the 1950s, the solar astrophysicist proposed a number of concepts about how stars give off energy and originated theories about solar wind.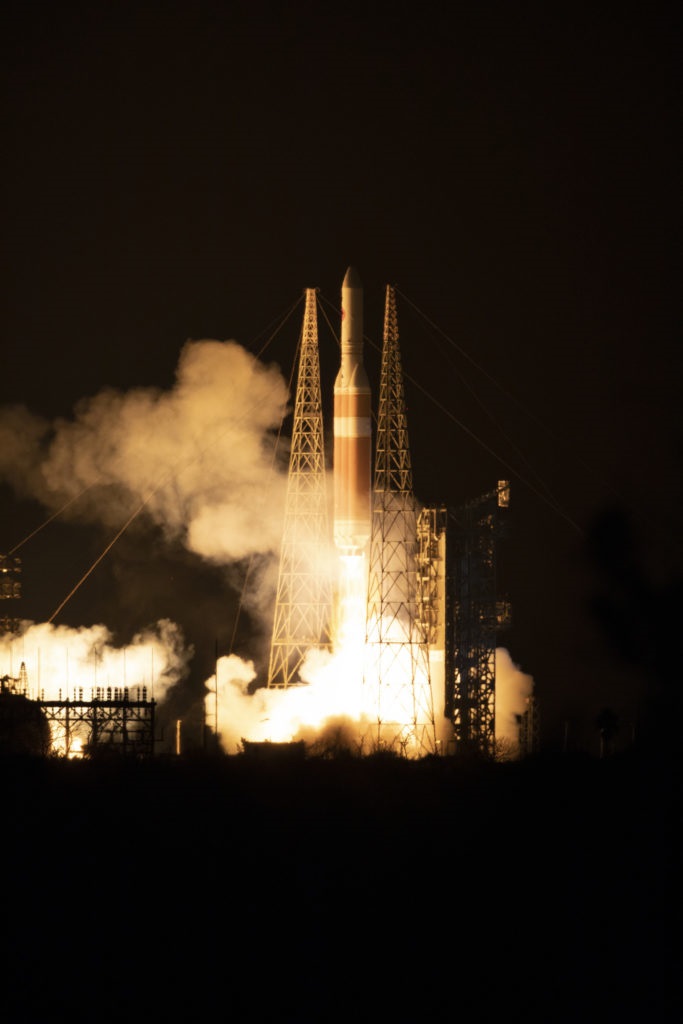 At Cape Canaveral Air Force Station's Space Launch Complex 37, the Delta IV Heavy rocket with NASA's Parker Solar Probe, lifts off at 3:31 a.m. EDT on Sunday, Aug. 12, 2018. Source: NASA/Kim Shiflett