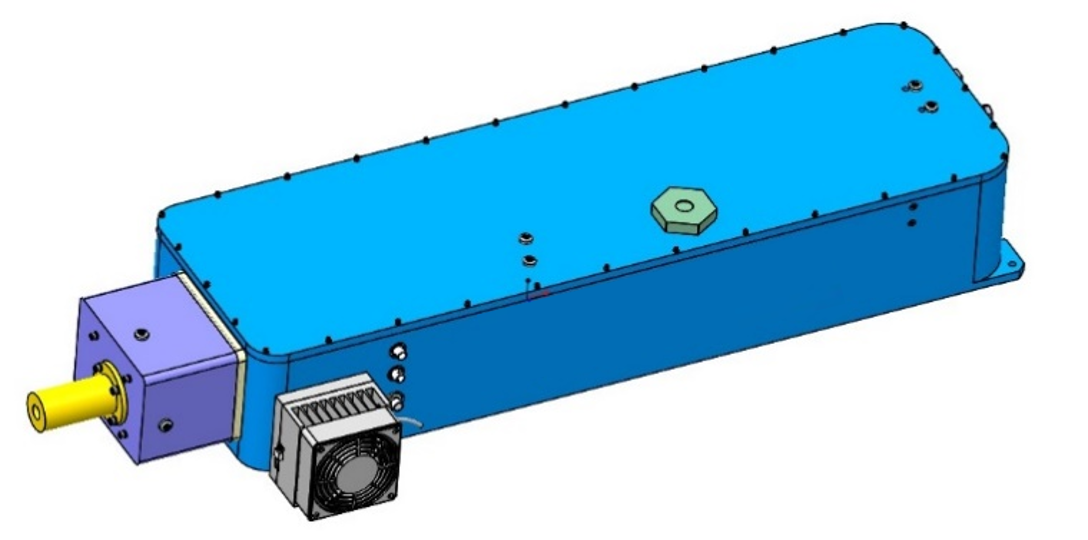 Portable laser beam source. Source: LSP Technologies
LSP Technologies has designed a new portable fiber-optic laser peening system to improve fatigue life and prevent cracking and corrosion for small, hard-to-reach parts. The Portable Laser Peening System will include miniature mirrors, lenses and water injection/extraction mechanisms for complex maintenance, repair and manufacturing environments. The portable system will deliver effective laser peening with lower energy, higher pulse rates and the maneuverability of fiber optics.
The new portable equipment will include:
The Portable Laser Peening System
Fiber optic delivery
Fiber-ready laser peening application tools
Flexible water supply and water capture management
Instrumentation, safety and controls
Operator video screens
Modular containers for repair and maintenance facilities
In laser peening, a high-energy, short-duration laser pulse produces a rapidly expanding plasma burst on the surface of a metal part. This generates a shockwave that alters the microstructure to increase resistance to fatigue, corrosion and cracking. Water provides a transparent overlay to contain and heighten the shockwave.