Hannover Fairs USA's Solutions Theater to Cover IIoT, RF and More at IMTS 2018
Engineering360 News Desk | August 07, 2018
Hannover Fairs USA (HFUSA) has announced the new Solutions Theater featuring Smart Manufacturing, Predictive Maintenance, and other Industry 4.0 and industrial internet of things (IIoT) topics. The education programs and demonstrations will take place from September 10-14 on the Hannover Messe USA trade show floor co-located with IMTS 2018, to be held in Chicago.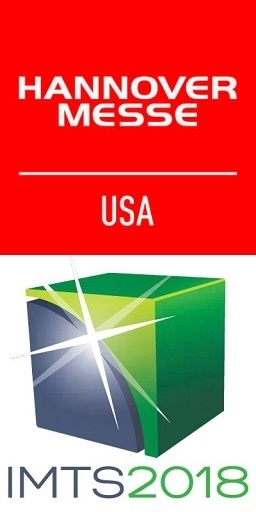 (Source: Hannover Fairs USA)
Solutions Theater will educate attendees about the latest processes, standards, trends and implementations for the plant floor and beyond. Leading industry speakers will explain the adoption of IIoT, providing clear details on how to move forward and adapt to the fourth industrial revolution. HFUSA has partnered with innovators and experts in the field, including Bluetooth, German Plattform Industrie 4.0, Industrial Internet Consortium (IIC), Manufacturing Leadership Council, Mechanical Engineering Industry Association (VDMA), National Electrical Manufacturers Association (NEMA) and more.
On Monday, September 10, HFUSA will host an opening ceremony in the Solutions Theater, and the German Plattform Industrie 4.0 will hold a special program (in partnership with the IIC, NEMA and Manufacturing Leadership Council): Industrie 4.0 Meets the Industrial Internet of Things (IIoT). On Wednesday, September 12, VDMA will host a conference program of morning and afternoon sessions covering smart manufacturing and predictive maintenance.
On Friday, September 14, the Industrial Internet Consortium will host a morning of presentations and panel discussions followed by a networking reception on the trade show floor. IIC discussions will focus on technologies disrupting the manufacturing industry: The Industrial Internet of Things, Cybersecurity, Automation, Time Sensitive Networking (TSN) and Artificial Intelligence. Experts in manufacturing, automation and security will showcase IIC case studies about how new technologies shape machine interoperability, manufacturing quality improvements, real-time control and synchronization of high-performance machines, equipment failure predictions and more.