Tommy Hilfiger Announces Line of Sensor-embedded Smart Clothes
Jonathan Fuller | July 27, 2018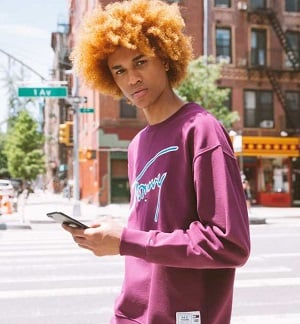 Source: Tommy HilfigerOn July 25, fashion brand Tommy Hilfiger announced the launch of smart-chip embedded clothing for men and women.
The Xplore clothing line senses each time one of its garments is worn, and if it is paired with another Xplore garment. Wearers earn points — which can be redeemed for rewards and exclusive content — for wearing and pairing the clothes. Wearers can also connect to an online game using the chips embedded in their clothing.
The line includes t-shirts, sweatshirts, jeans, jackets, caps and bags, all of which sync with the Tommy Jeans Xplore app.
Xplore is not the first smart clothing line. Google is collaborating with Levi Strauss to develop a smart jean jacket, an effort dubbed Project Jacquard. The jacket was designed with bicyclists in mind: users can swipe or tap the jacket's sleeve to read text messages, adjusting streaming music or using GPS.