Neste to Use Waste Plastic for Fuel and Plastic Production
S. Himmelstein | July 19, 2018
Renewable diesel fuel producer Neste Corporation is now planning to realize a waste plastic processing capacity of one million tons per year in 2019. Liquefied waste plastic will serve as a future raw material for fossil fuel refining.
This use of waste plastic is expected to increase material efficiency, and reduce crude oil dependency and the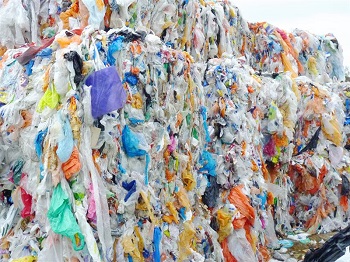 Source: Neste Corporationcarbon footprint of products based on such material.
In Europe, some 27 million tons of post-consumer plastic waste is generated annually, and only about one-third of this amount is currently collected for recycling. A new European Union waste policy has increased the recycling target for plastic packaging to 50 percent by 2025 and 55 percent by 2030.
The Neste initiative will contribute to reaching this goal by means of its chemical recycling technology. These processes use waste plastics as raw material for the refining and petrochemical industries to convert them into end products such as fuels, chemicals and new plastics. Such recycling can create new outlets for plastic waste by enabling high-end product qualities, thereby complementing traditional mechanical recycling.
The company is also helping the plastics sector to reduce crude oil consumption and greenhouse gas emissions through production of recyclable renewable plastics from bio-based raw materials, such as waste fats and oils. Neste and IKEA will produce polypropylene (PP) plastic from fossil-free, bio-based raw materials at commercial scale during the fall of 2018, marking the first time that bio-based PP is produced at a commercial scale.