AI Expected to Create as Many Jobs as It Displaces in the UK
Marie Donlon | July 17, 2018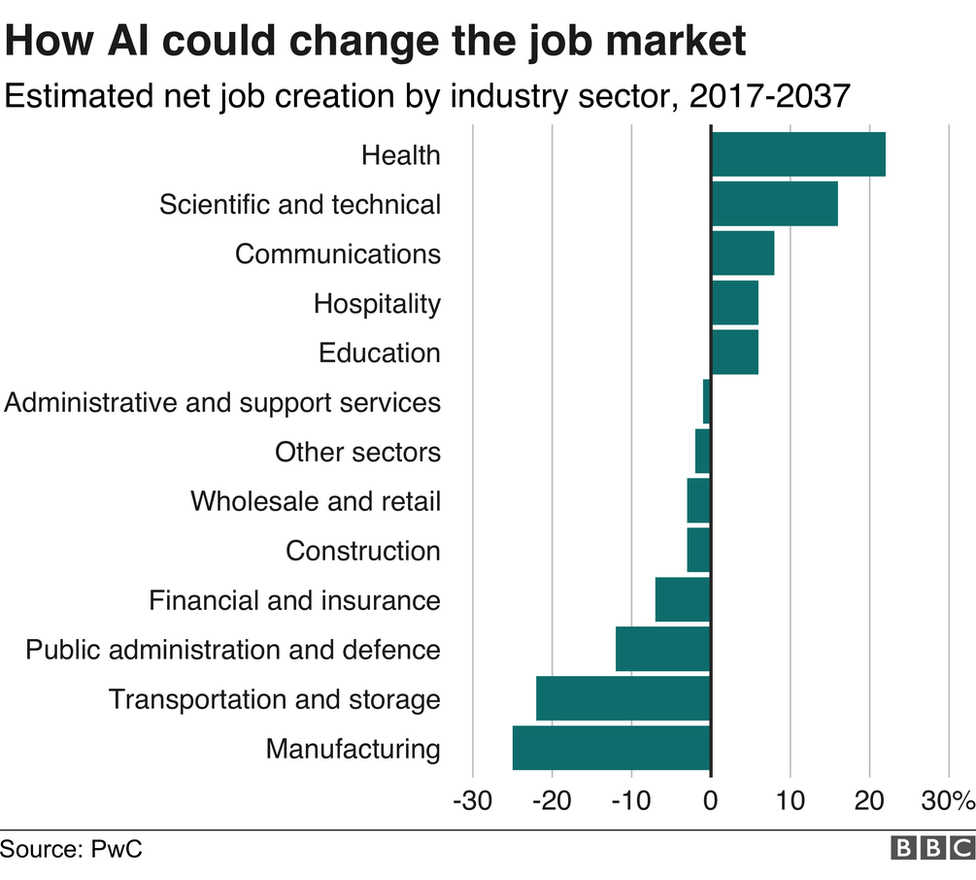 Source: PwCAs expected, artificial intelligence (AI) will likely displace workers all around the world as advances are made. According to research from the accountancy firm PwC, in 20 years, the U.K. alone could expect to see roughly seven million jobs displaced by AI. However, the same firm also predicts that even more jobs could be created as a result.
"Major new technologies, from steam engines to computers, displace some existing jobs but also generate large productivity gains," said John Hawksworth, chief economist at PwC. "This reduces prices and increases real income and spending levels, which in turn creates demand for additional workers. Our analysis suggests the same will be true of AI, robots and related technologies, but the distribution of jobs across sectors will shift considerably in the process."
PwC predicts that jobs displaced during the years 2017 through 2037 may reach as high as seven million. However, they also predict that 7.2 million jobs might be created as well, with some sectors experiencing a greater increase than others in terms of job growth.
For instance, according to PwC, jobs in the healthcare, scientific and technical services, and education could experience significant job growth while jobs in manufacturing, transportation, storage and public administration could decrease.
"As our analysis shows, there will be winners and losers," said Euan Cameron, PwC's AI lead in the U.K. "It's likely that the fourth industrial revolution will favor those with strong digital skills, as well as capabilities like creativity and teamwork which machines find it harder to replicate."