Kickstarter Campaign Promises Users the Chance to Build Robots from Just About Anything in Home
Marie Donlon | July 17, 2018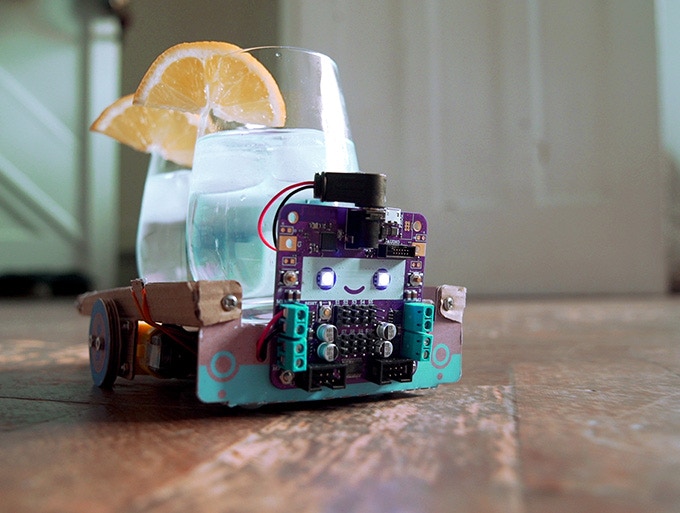 Source: Ross Atkin/Kickstarter
A Kickstarter campaign from Smartibot promises to give consumers the power to build an artificial intelligence robot from just about anything in the home — even a potato.
The cardboard robot can be operated using a smartphone and recognizes objects in its path thanks to a powerful artificial intelligence called YOLO. Additionally, the robot can be instructed, without any programming, to follow you around with a beverage as well as simply moving about the home.
While the robot comes with cardboard parts, just about any object in the home can be fitted with Smartibot's circuit board, motors and battery box.
Likewise, Smartibot has been designed to enable users to build just about any type of robot with the ability to connect up to 14 motors, depending on the intended design.
Though the campaign has far surpassed its funding goal of $13,248, earning almost $55,000 well before its end of July deadline, there is still an opportunity to back the project, thereby earning access to some of the early bird promotions that will start shipping out to backers this winter.
For information on the campaign, go to Kickstarter.