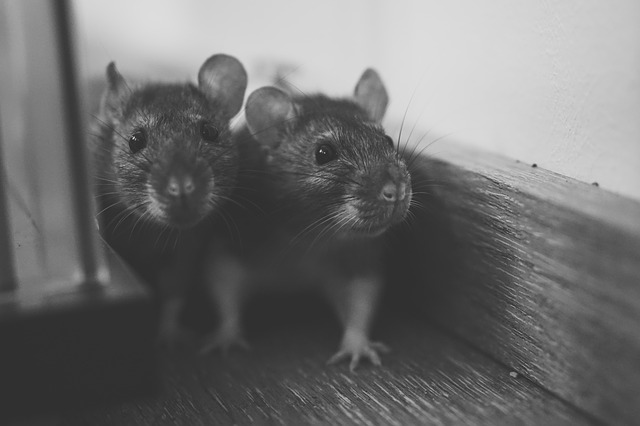 Although a number of suggestions have been made as to why coral reefs are struggling — climate change, sunscreen, to name just a couple — a team of international researchers is offering yet another theory about what is contributing to the decline of coral reefs: rats.
Considered responsible for eradicating seabird populations on 90 percent of tropical islands around the world, rats, according to the team of researchers led by Professor Nick Graham of Lancaster University, are consequently damaging the health of coral reefs.
"Seabirds are crucial to these kinds of islands because they are able to fly to highly productive areas of open ocean to feed. They then return to their island homes where they roost and breed, depositing guano — or bird droppings — on the soil. This guano is rich in the nutrients, nitrogen and phosphorus. Until now, we didn't know to what extent this made a difference to adjacent coral reefs."
To reach this conclusion, the team looked at remote tropical islands in the central Indian Ocean called the Chagos Archipelago. There, the researchers were able to examine data concerning the different islands — some of which were entirely rat-free while others were infested with black rats.
Analyzing soil and algae samples while also taking note of the number of fish in the waters around both rat-infested and rat-free islands alike, the team determined that the rat-free islands showed more seabird activity and nitrogen in their soils, meaning that increased nitrogen entered the sea around those islands to the benefit of the filter-feeding sponges, macroalgae, turf algae and fish on nearby coral reefs. Likewise, fish-life in those waters was also more abundant.
"These results not only show the dramatic effect that rats can have on the composition of biological communities, but also on the way these vulnerable ecosystems function (or operate)," said co-author Dr. Andrew Hoey from the ARC Centre of Excellence for Coral Reef Studies, Australia.
"Critically, reductions in two key ecosystem functions (grazing and bioerosion) will likely compromise the ability of these reefs to recover from future disturbances."
Professor Graham added: "The results of this study are clear. Rat eradication should be a high conservation priority on oceanic islands. Getting rid of the rats would be likely to benefit terrestrial ecosystems and enhance coral reef productivity and functioning by restoring seabird derived nutrient subsidies from large areas of ocean. It could tip the balance for the future survival of these reefs and their ecosystems."
Associate Professor Aaron MacNeil from Dalhousie University, Canada, said: "These results show how conservation can sometimes be a bloody business, where doing right by the ecosystem means there is a time to kill. For these invasive rats, that time is now."
The study is published in the journal Nature.