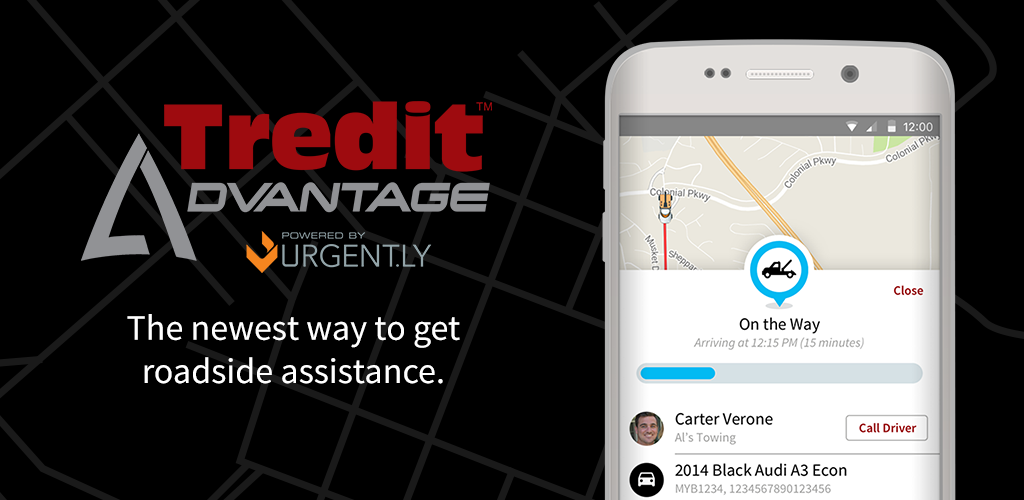 Source: Urgent.ly/Tredit Tire and Wheel Company
Urgent.ly Roadside Assistance has partnered up with Tredit Tire and Wheel Company to create a roadside assistance app for Tredit's customers. Urgent.ly will provide a full suite of roadside assistance services for Tredit's end-user customers. Protected customers have the convenience of digital dispatch, real-time status updates and live-tracking.
The new Tredit Advantage program is powered by Urgent.ly. The program provides digitally connected services for flat-tire change, towing, car-lockout and jump-start issues, covering the vehicle tow and the trailer. Urgent.ly offers customers the ability to request service through a traditional dedicated phone line. The Tredit-branded native mobile application is available on the Apple App Store or the Google Play Store.
To learn more, go to Urgent.ly or to Tredit Tire and Wheel Company. Go to Tredit also for information on the Tredit Advantage program.