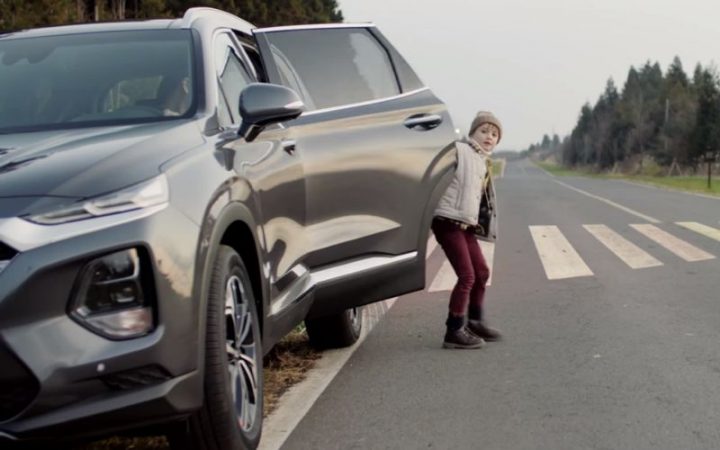 Hyundai's safe exit assist system prevents children from stepping out into the road when another car is quickly approaching from behind. Source: HyundaiHyundai hhas debuted its safe exit assist system, which acts as a second set of eyes when determining if it is safe to exit a vehicle while the vehicle is parked on the side of a busy roadway.
Designed with child passengers in mind, the system works using radars to detect whether or not a car is approaching at a potentially dangerous speed. If there is a speeding vehicle headed in the direction of the parked vehicle, the system will notify the driver before deactivating the electronic child safety lock.
Once the threat has passed, the electronic safety lock will deactivate and the child can exit the vehicle safely.
While the technology is meant to help avoid preventable tragedies, Hyundai cautions that it isn't meant to replace the role of the driver in keeping his or her passengers (especially children) safe.
The Hyundai safe exit assist system is just another layer of security included in the safety technologies bundle called Hyundai SmartSense.