Save Yourself Time, Money and Headaches with the Right Hydraulic Flange Supplier
July 10, 2018
Sponsored Content
Sponsored content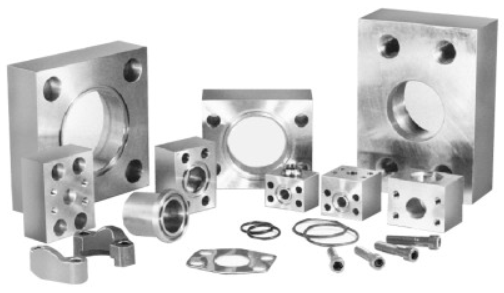 Figure 1: Main Manufacturing Products is the one-stop shop, local hardware store of the hydraulic flange world. Source: Main Manufacturing Products
Engineers designing or installing hydraulic systems are met with a choice as to which fitting to use. Flares, O-ring face seals, NPT fittings and flanges may all be appropriate for certain connections. For example, connectors with face seals, such as flanges are ideal in applications requiring superior seal reliability, while threaded connectors are excellent for extreme-temperature uses.
Four-bolt hydraulic flanges are essential to large, high-pressure or difficult-to-access systems that require leak-free connections. They offer excellent pressure characteristics and vibration resistance, and are easily reusable. They are also simple to install and form a strong, reliable seal.
These qualities make flanges ideal for vital hydraulic connections in a number of industries and uses, including:
Industrial uses such as hydraulic presses, injection molding machines and in steel mills.
Heavy off-road vehicles used for mining, logging and rail applications.
Aerospace, for engine handling, launch pad equipment, crawlers and fuselage extruders.
Entertainment equipment, such as stage lifts, equipment for moving props and sets and controlling pressure fountains.
Marine equipment for loading and unloading ships, as well as tuna and crab ships and heavy lift vessels.
Oil and gas equipment like onshore drilling rigs, offshore rigs and platforms.
While flanges are generally reliable, they can encounter issues and eventually fail if not properly engineered or installed. For example, a system might be installed by an individual with little or no training in hydraulics. Such a person might install the wrong flange and even modify it to fit a system in which it doesn't belong. The flange in question could be severely underrated for the system's pressure rating, and over time, the system pressure could cause the flange to fail catastrophically.
This mistake is relatively easy to make. The size differences between an SAE Code 61 flange and a Code 62 flange are slight, but a 1.5 in. A Code 62 flange is rated at 6,000 psi, while a Code 61 flange may be only rated at2000 psi. A technician who only has access to a Code 61 flange could easily modify its bolt holes to fit an application requiring a Code 62 flange.
A failed connection usually results in downtime or worse, which is costly in terms of lost production, capacity and inventory storage. It doesn't matter what type of product a manufacturer provides: any amount of downtime is too much for business owners. Imagine a manufacturer that produces 100 units per minute and realizes a $2 profit on each unit. If a flange fails on a press or injection molder that's critical to this process, the manufacturer loses $200 per minute, or $12,000 per hour, until the system is back up and running. If the manufacturer needs to rush in a standard flange to fix the problem, it's a headache — if a specialized flange is needed, the situation could quickly become a profit-draining nightmare.
It stands to reason that manufacturers would be wise to select a flange supplier that is well-versed in flange types and standards and can quickly provide both standard and specialty flanges to minimize downtime. Main Manufacturing Products is such a supplier.
A One-Stop Shop
Imagine that you need an uncommon fastener for a home repair, and you need it fast. You could go out of your way to a big-box store, hope they have the part, hope the store's staff can help you find it and then hope it fits. Or you could go to your corner hardware store: you know the owner, you know he has the part in stock, he knows where to find it and that it's correct for your application. You may pay a bit more with the second option, but it ensures that you'll have the correct fix, and fast.
Main Manufacturing Products is the one-stop shop, local hardware store of the hydraulic flange world. And considering the staggering cost of downtime, choosing Main to replace a failed flange could save hundreds of thousands of dollars.
Main offers a number of advantages that truly makes them a one-stop shop:
Specialized products: Main stocks specialized products, and many of their off-the-shelf flanges would be custom products at other suppliers.
Gauge port adapters: Main manufactures adapters that fit between pumps, valves, or cylinders and their flange that add a gauge port. All the customer has to do is use longer bolts — no third party welding required.
Raw materials: In addition to both standard and specialized flanges, Main also stocks a large inventory of raw materials that meet the company's stringent standards. If Main doesn't stock a flange, they can produce it in-house in their machine shop. Main can often provide a one-week turnaround on items not in stock.
Standards: Main knows standards and can ensure a flange matches a rated application. The company's leadership is active in SAE standards development, ensuring they're well versed in flange specifications.
Don't watch your hard-earned profit disappear due to a failed flange. Check out Main Manufacturing Products' website today to learn how their specialized stock and fast delivery can help keep your hydraulic system up and running.