Transportation of goods is something most people take for granted. Order something on Amazon and it shows up at your door two days later. But what if you are transporting something to a remote location where there is no airport and roads are poor if they exist at all? What if you are transporting large cargo, such as wind turbine blades? Lockheed Martin thinks it has a solution to these challenging and costly transportation issues with their hybrid air vehicle.
Lockheed has been working on the hybrid airship concept for years. Starting as a Skunk Works project, the first flight test of the half-scale prototype P-791 Hybrid Airship took place on January 31, 2006. The airship successfully completed a short flight around U.S. Air Force Plant 42, about 60 miles outside of Los Angeles.
Data source: Lockheed Martin
The hybrid airship burns less than one-tenth of the fuel of a helicopter per ton and is capable of delivering cargo to remote locations, even landing in snow or on water. It can be designed as a manned or unmanned vehicle and remain airborne for up to three weeks at an altitude of 20,000 ft. The tri-hull airship can carry a payload of more than 40,000 lb. and travel 1,400 nautical miles without needing to refuel.
Originally planned as a military transport aircraft capable of carrying over 500 troops, the project was scrapped by the Pentagon, stating the airship would be too big a target at the 10,000 ft. altitude where it was originally specified to fly. Lockheed Martin has since rebranded the airship as the LMH-1 and turned its attention to commercial applications.
One application in particular that the LMH-1 is being targeted for is the transportation of wind turbine blades. The wind energy market is growing at a rate of more than 10 percent per year. According to Lockheed Martin,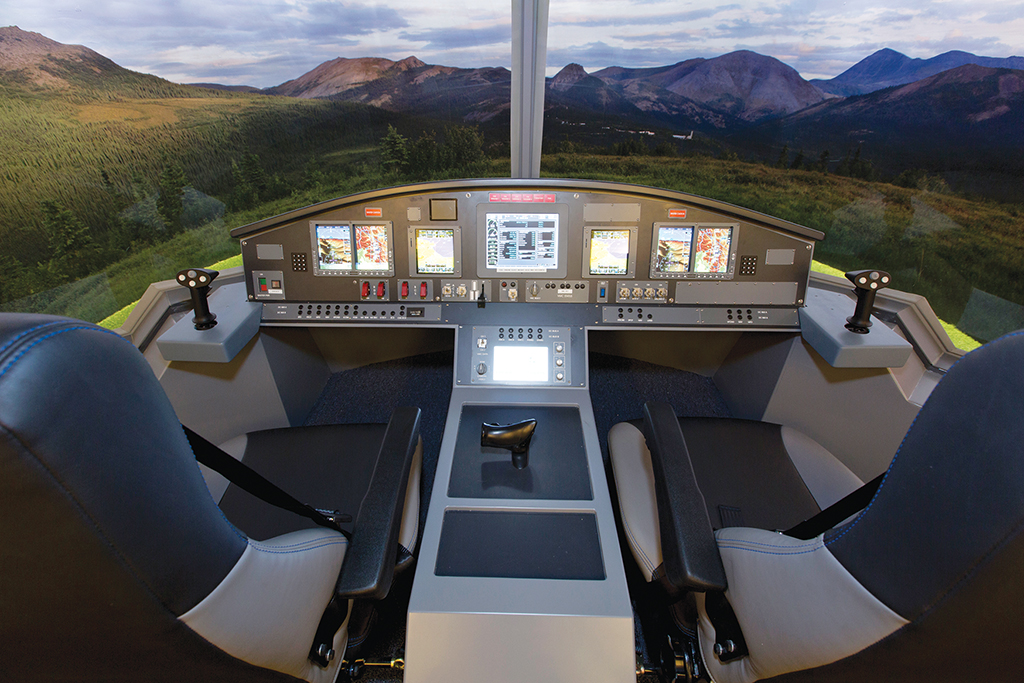 LMH-1 cockpit. Source: Lockheed Martinthis translates to more than 10,000 new wind turbine installations over the next 20 years. The size of wind turbines has been steadily increasing, and can currently measure 300 ft. in height. The turbine nacelle may weigh as much as 75 tons, the tower 24 tons and each of the blades an additional 9 tons.
Land transportation of structures of this size is extremely difficult and exceeds the infrastructure limits in many cases. Transporting by rail and ship have limitations as well and may require many trips to complete the process.
In March 2016, Straightline Aviation (SLA) signed a letter of intent to purchase up to 12 Lockheed Martin LMH-1 Hybrid Airships. SLA is a U.K.-based company with extensive experience in airship operations and plans to use the aircraft to "dramatically change the way cargo is moved around the world."
Lockheed Martin is not the only player in the airship market revival. Airlander 10, by U.K. company Hybrid Air Vehicle, is billed as the world's largest aircraft and is also a large blimp-like hybrid aircraft. The aircraft experienced a gentle crash landing after the second test flight on August 24, 2016 (see video of crash). It also broke loose of its moorings on November 18, 2017, causing a rip that led to the aircraft deflating and crashing to the ground. Nobody was injured in either incident.
Since the maiden voyage, the Hybrid Airship has completed all required FAA certification planning steps for a new class of aircraft. Lockheed Martin is now moving into the construction of the first commercial model and is completing the FAA Type certification process.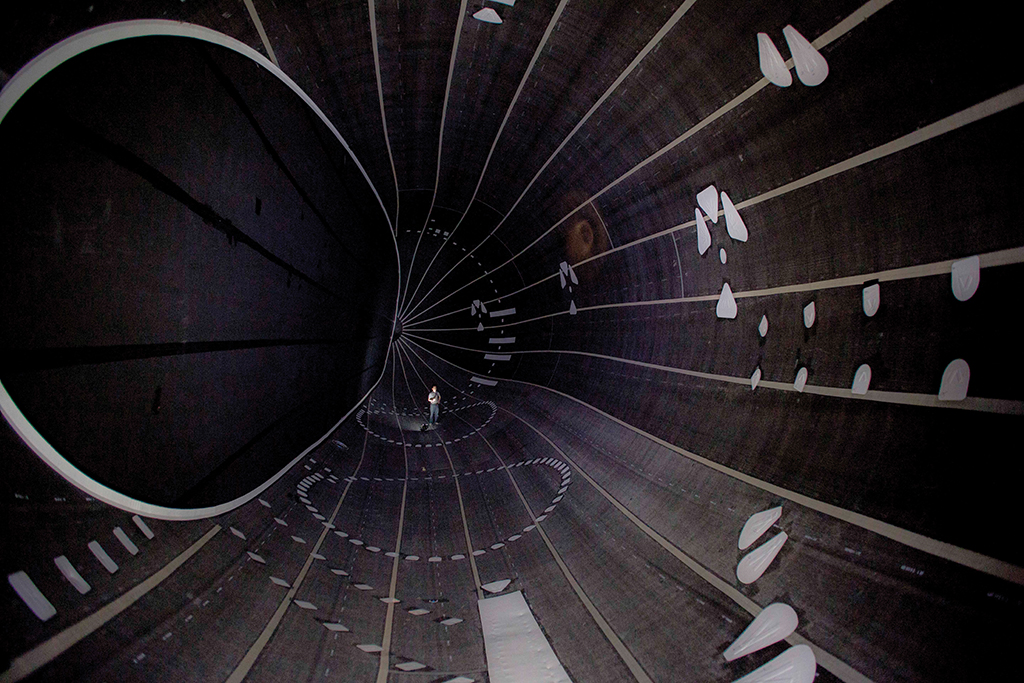 Interior of Lockheed Martin LMH-1 Hybrid Airship. Source: Lockheed Martin