Entrepreneur Corner: WEF Announces Winners of 2018's Technology Pioneers Cohort
Abe Michelen | June 25, 2018
The World Economic Forum (WEF) recently announced the winners of the Technology Pioneers cohort for 2018. Every year the WEF selects start-up companies that will shape the future well-being of society and drive economic growth. These companies are chosen by a committee of more than 60 academics, entrepreneurs, venture capitalists and corporate executives.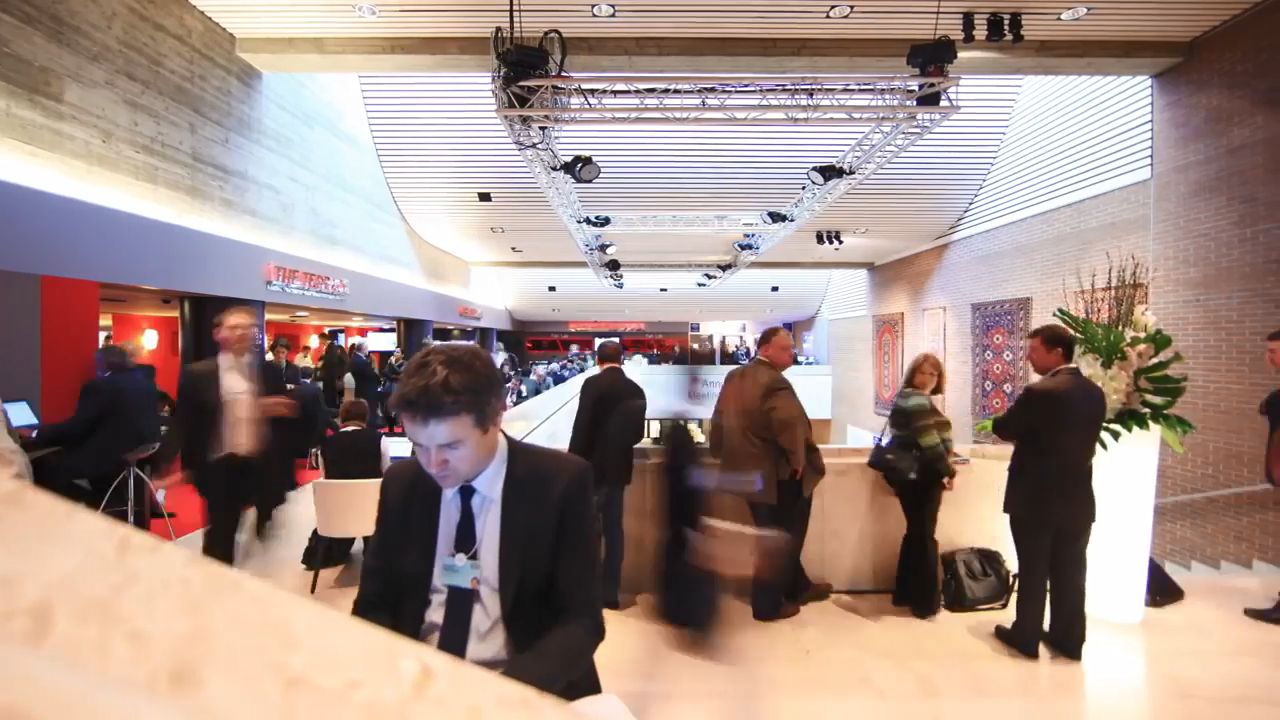 Source: WEF
This year 61 start-up cohorts from 17 countries made the list. In previous years companies like Airbnb, Google, Kickstarter, Mozilla, Palantir Technologies, Spotify, TransferWise, Twitter, Google and Wikimedia, among others were recipients of this prestigious list.
For the first time a majority, 54 percent, are companies from outside the United States, and 25 percent are women-led, another important accomplishment. In another first, three African start-ups made the list this year. Two of these are from Kenya, remittances platform BitPesa and healthcare savings and payments startup CarePay, and one from Morocco, the e-commerce WaystoCap. Another African company, the U.S.-based company Ovamba, also made the list.
Cheryl Martin, head of the Center for Innovation and Entrepreneurship and member of the managing board at the World Economic Forum said, "Innovation comes from all corners of the earth and from a very diverse group of entrepreneurs, and with this selection, we recognize that. The next step is to help these Pioneers bring their solutions to complex world-critical problems to global markets and to take action for the public good."
The 61 selected companies address many societal challenges and hope to be pioneers and important players in the Fourth Industrial Revolution. They develop social problem-solving tools to diminish pressing needs of the world. For example, Kenya's CarePay developed a tool for health financing in Africa, Bangladesh's ME SOLshare is developing peer-to-peer microgrids to alleviate energy-hungry regions in Africa and the U.S.-based Apeel Sciences is developing technologies to reduce food waste.
"Technology and start-ups are not just about computer software, consumer apps and social networks," said Fulvia Montresor, head of technology pioneers at the World Economic Forum. "Technology Pioneers 2018 are tackling complex challenges such as environmental sustainability, efficient energy use and access to healthcare."
The following table and graph show the winners of 2018.
| | |
| --- | --- |
| Country | # of Pioneers |
| Australia | 2 |
| Bangladesh | 1 |
| Brazil | 2 |
| Canada | 1 |
| China | 1 |
| France | 1 |
| Germany | 1 |
| India | 2 |
| Indonesia | 1 |
| Israel | 9 |
| Kenya | 2 |
| Morocco | 1 |
| New Zeland | 1 |
| Sweden | 1 |
| Switzerland | 3 |
| UK | 5 |
| USA | 27 |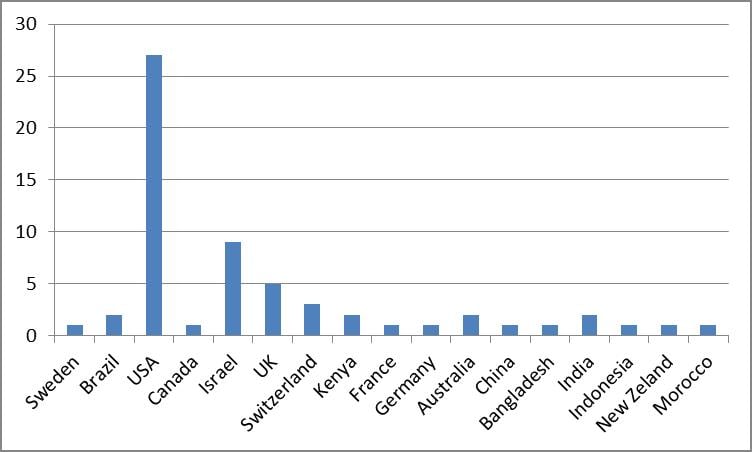 The 61 pioneers will meet will meet at the World Economic Forum Annual Meeting of the New Champions 2018 in Tianjin, People's Republic of China, on September 18–20, and some of them will also participate in the 2019 World Economic Forum Annual Meeting in Davos-Klosters, Switzerland, on January 22–25.