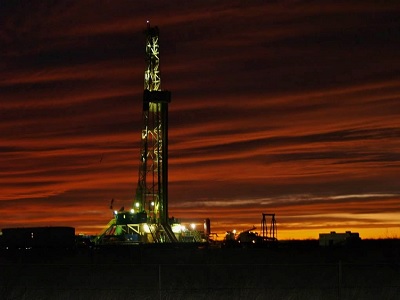 Source: Bureau of Land ManagementA new regulation as of June 18 requires operators to set the surface casing below the base of the permafrost when drilling in Alaska. The new regulation is in response to a leak that was discovered last year on one of BP's onshore wells on the North Slope of Alaska.
Alaska's Oil and Gas Conservation Commission (AOGCC) is an independent governing body in the state of Alaska that was established under the Alaska Oil and Gas Conservation Act (AS 31).
After conducting a statewide review of drilled wells, including those along the north slope near the site of BP's well failure, they proposed regulation changes that require the surface casing to be set below the base of the permafrost.
The amended regulation, title 20 AAC 25.030(c)(3), was signed and filed by the Lieutenant Governor on June 18, with an effective date of July 18. The final regulation will appear in Register 227, October 2018, of the Alaska Administrative Code and will read as follows:
"(c)(3) surface casing must be set below the base of all strata known or reasonably expected to serve as a source of drinking water for human consumption, below the base of permafrost, and at a depth sufficient to provide a competent anchor for BOPE. (Eff. 4/13/80, Register 74; am 4/2/86, Register 97; am 11/7/99, Register 152; am 7/18/2018, Register 227.)
Authority: AS 31.05.030"