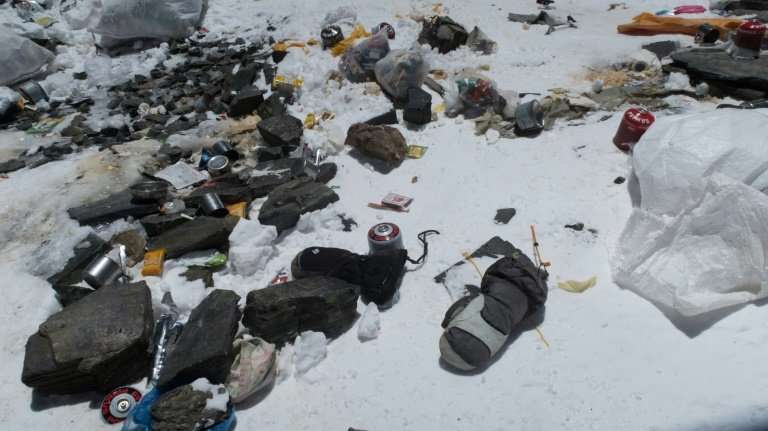 Waste on the mountain.
Often topping the bucket list of many an adventurer is a climb of the notorious Mount Everest. Yet the experience is marred by the increasing number of people who make the trek and leave behind mementos of their journey: garbage.
The path to the summit of the 29,029-foot peak is littered with everything from tents, climbing equipment, gas canisters and even human excrement.
"It is disgusting, an eyesore," said Pemba Dorje Sherpa, who has summited Everest 18 times. "The mountain is carrying tonnes of waste."
As more and more people cross this particular adventure off of their bucket list, more waste is left behind. Making matters worse is the melting of glaciers due to global warming, revealing decades of trash that has accumulated on the mountain.
Despite efforts to discourage climbers from leaving trash behind — including a $4,000 garbage deposit per team, which is refunded if each climber descends the mountain carrying 18 pounds of waste — the problem persists.
According to estimates, that initiative has yielded only a fraction of the waste being carried back down the mountain.
As such, environmentalists are worried that pollution on Everest is seeping down into the valley below.
One possible solution, concerning the disposal of human excrement at least, is being proposed by an engineer from the U.S. who is considering the installation of a biogas plant located near the Everest base camp that would transform the excrement into fertilizer.
Another potential solution under consideration includes the formation of a dedicated waste collection team.
"It is not an easy job. The government needs to motivate groups to clean up and enforce rules more strictly," said Ang Tsering Sherpa, former president of the Nepal Mountaineering Association.