More Delivery Drones to Occupy the Skies Over City in Iceland
Marie Donlon | June 14, 2018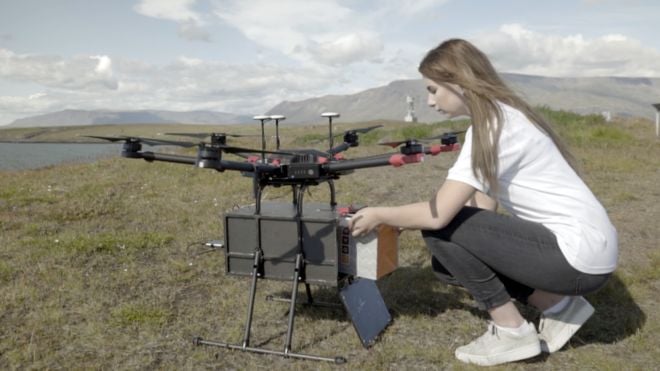 The delivery service will be used to deliver food and other goods. Source: FlytrexThe number of drones capable of making food and other deliveries is expected to increase in the skies over Reykjavik, Iceland, cementing the city as one of Europe's epicenters for drone activity.
As part of a trial between a company called Aha and the Israeli company Flytrex, the number of drones occupying the Reykjavik skies has been steadily increasing for two years.
With permission to fly 13 routes throughout Reykjavik, Aha drones will have delivery access to roughly half of the city, capable of carrying with them a maximum cargo weight of 6 lb 9 oz (3 kg) each.
Yet, while the possibility of drone delivery excites some, there are others who are concerned what an increase in drone activity might mean for both privacy and safety.
Hoping to allay those fears, Yariv Bash, the founder of Flytrex said: "Once you saw an iPhone, you realized that it is the future. I believe the first time a neighbor of yours orders his bottle of wine that he forgot for dinner and he gets it in 15 minutes, that's it, you want it."