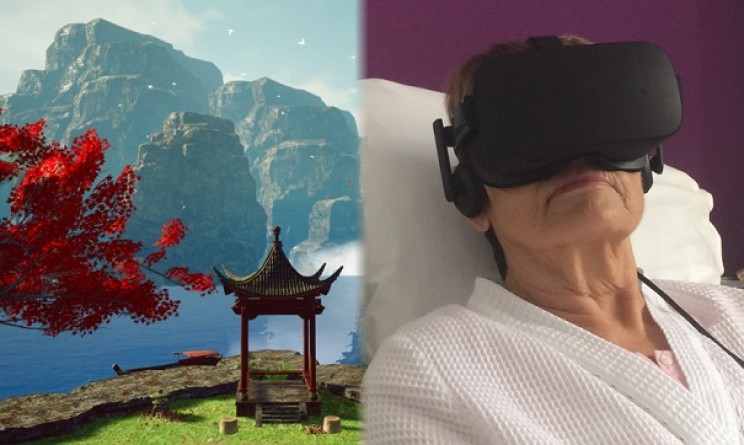 Source: Healthy Mind VR/FacebookA hospital in Paris, France, is offering patients an alternative method for pain management, replacing doses of pain medication with doses of virtual reality (VR) technology.
The VR being administered in lieu of medications such as anesthesia at Paris' Saint-Joseph Hospital is designed to relax emergency room patients while assisting them with natural pain management.
"The virtual reality project ... enables us to offer patients a technique to distract their attention and curb their pain and anxiety when being treated in the emergency room," said Olivier Ganansia, head of the emergency department at the Saint-Joseph Hospital. "I think in 10 years, virtual reality won't even be a question anymore and will be used in hospitals routinely."
The VR used in the emergency room at Saint Joseph's was developed by French startup Healthy Mind VR. As detailed on its website, the VR as an alternative to traditional pain management immerses its patients in "natural realistic environments" of their choosing, which are designed to help them forget about their ailments.
The site continues to describe the process where visual and auditory experiences enable patients to control their pain, citing that some studies have demonstrated that VR can be even more effective than morphine.
"What we offer is a contemplative world where the patient goes on a guided tour, in interactive mode, to play music, do a bit of painting or work out a riddle," explained Reda Khouadra, one of the graduate students behind Healthy Mind VR.
The VR is based on a principle known as Gate Control Theory where it is believed that there exist nodes that control how pain is perceived and, as such, can be subdued via sensory-emotional stimuli.