Industrial Heaters for Enhanced Oil and Gas Recovery Methods
May 29, 2018
Sponsored Content
Sponsored content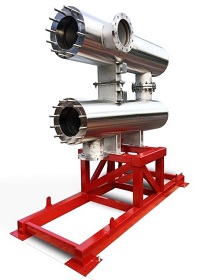 Figure 1: Circulation heaters. Source Wattco
Anticipated rising oil and gas prices will impact upstream oil and gas production. Favorable economics will allow production from otherwise non-viable resources, including oil sands, shale gas and offshore deep-water resources. To support these production methods, Wattco offers a full-line of immersion heaters, circulation heaters and control panels that boast high efficiency, unprecedented thermal stability and are powered by clean, zero-emission energy sources.
Oil Sands Production
Demand for environmentally friendly, economically favorable oil sands production methods has driven process refinements as well as the development of new techniques. Wattco's full line of circulation heaters, immersion heaters and associated control panels push the limits of operational efficiency. They provide for enhanced thermal stability and reduce the carbon footprint associated with oil sand production.
Hydrotransport
To prepare oil sand slurries for an extraction, cell vendors have heavily relied on hydrotransport technology, which was patented by Syncrude in the late 1990s. A series of slurry transports an oil sands slurry composed of the mined ore and hot water from the slurry preparation plant to the extraction cell. While the length of the pipeline and water temperature vary, the process requires large volumes of hot water to help liberate bitumen and improve recovery rates.
Solvent Recovery
Solvent recovery is a method where the crushed ore is fed directly into a mill to break down the ore and mix it with a solvent. The solution is agitated and fed through a series of thermally driven extraction and distillation columns that separate particulates, hydrocarbons and solvents into three separate production streams. To drive down the cost of oil sands production and improve extraction efficiency and solvent recovery, thermal solutions have been tailored for optimal performance.
Wattco's high watt density circulation heaters provide the power density required to supply large volumes of hot water needed for hydrotransport. Low watt density flanged immersion heaters provide for an even thermal gradient and an extended element life for heating viscous liquids in an extraction cell or distillation column, while a combination of immersion heaters and circulation heaters help keep the produced viscous fluids flowing through pipelines and in and out of holding tanks.
Shale Gas Production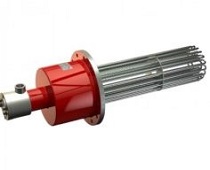 Figure 2: Flanged immersion heater with ANSI-rated flanges. Source Wattco
Shale gas has emerged as the single most dominant source of natural gas in North America. To maintain production levels, industrial electric heaters support numerous enhanced oil and gas recovery methods, including downhole heating of reservoir fluids and frac fluid treatments.
Downhole Heating
Fracking processes are tailored for each play. As the industry remained resilient in a low-price environment, multiwell pad operations swept across landscapes and operators found increased productivity by shutting in wells and heating reservoir fluids with downhole heaters before stimulation.
Frac Fluid Treatments
Frac fluids require thermal treatments when operating in colder climates to prevent water-based fluids from freezing and to help maintain proper downhole tubular temperatures and improve recovery rates. They can also be used for carbon dioxide treatment prior to injection in order to increase extraction efficiency.
Downhole heaters and frac fluid heaters have been crucial in reducing costs and improving well economics in many hydraulic fracturing operations. In these applications, Wattco's circulation heaters provide a highly efficient means of treating frac fluids before injection while their submersible immersion heaters improve extraction efficiency by mobilizing reservoir fluids before extraction.
Offshore Deep Water Oil Production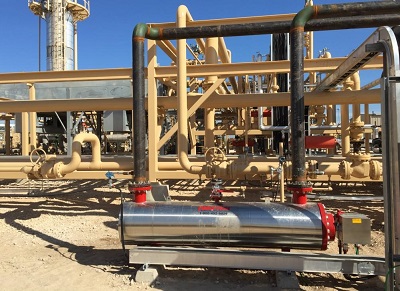 Figure 3: Drywell (in-line) heaters designed to fit standardized two or three inch schedule 40 NPS measured pipes. Source: WattcoOffshore deep-water recovery has made strides and producers are moving forward with plans to produce from greater depths. Treatment of those produced fluids requires substantial infrastructure, from oil, gas and water separation and in-line conditioning to large tank heating solutions. Offshore electric heaters from Wattco help optimize operational efficiency and unlock resource potential.
· In-line heaters are predominantly used to condition and dry out fuel gas streams and prevent corrosive condensate from damaging gas turbine blades.
· Circulation heaters have been heavily used in oil, gas and water separation. In offshore environments, closed loop circulation heaters have been favored with either a water or a glycol solution. They allow for steel, stainless steel or titanium heating elements that are designed to maximize the heat transfer rate and extend heater life.
· Flanged immersion heaters serve a multitude of uses in offshore drilling applications including re-concentration of glycol mixtures, steam generation, large tank heating, maintaining crude oil viscosity and vaporization of liquid natural gas (LNG) during transport and distribution.
Conclusion
As the industry moves forward with next-generation enhanced oil recovery methods, industrial electric heating offers substantial benefits. Working with a supplier who has extensive industry knowledge helps producers implement thermal solutions that provide temperature stability, improve operational efficiency and reduce greenhouse emissions.
Wattco has been manufacturing and servicing industrial electric heaters since 1969. Their complete line of industrial heaters, immersion heating elements, process controllers, thermocouples and RTDs, coupled with their knowledge base provides a valuable resource. From hydrotransport of oil sands, solvent recovery methods, downhole heating of reservoir fluids to oil, gas and water separation and line conditioning, Wattco provides thermal solutions that efficiently maintain process temperatures.