When purchasing a car, truck or SUV, an increasingly important feature for buyers is the car's interior. The automotive upholstery market was estimated to be $4.65 billion in 2017. That market is expected to have a compound annual growth rate of 6.6 percent over the next eight years, reaching $7.75 billion by 2025. Much of this growth is related to global vehicle production, particularly demand in the U.S., Germany, U.K., Brazil and China. Cars, trucks and SUVs account for a majority of the automotive upholstery market. Buses and commercial trucks account for a smaller, but important fraction of sales as well.
In addition to the global vehicle trends, preferences are a driver of growth as well. The trend towards crossovers and SUVs in the United States is driving growth since larger vehicles that require more upholstery. In addition, consumers are increasingly requesting upscale upholstery materials in vehicles. Luxury trim levels and packages often include leather upholstery and are selected by consumers eager to improve their driving experience. As a more affluent class emerges in China, larger automobile demand coupled with upscale upholstery demand is creating strong growth as well.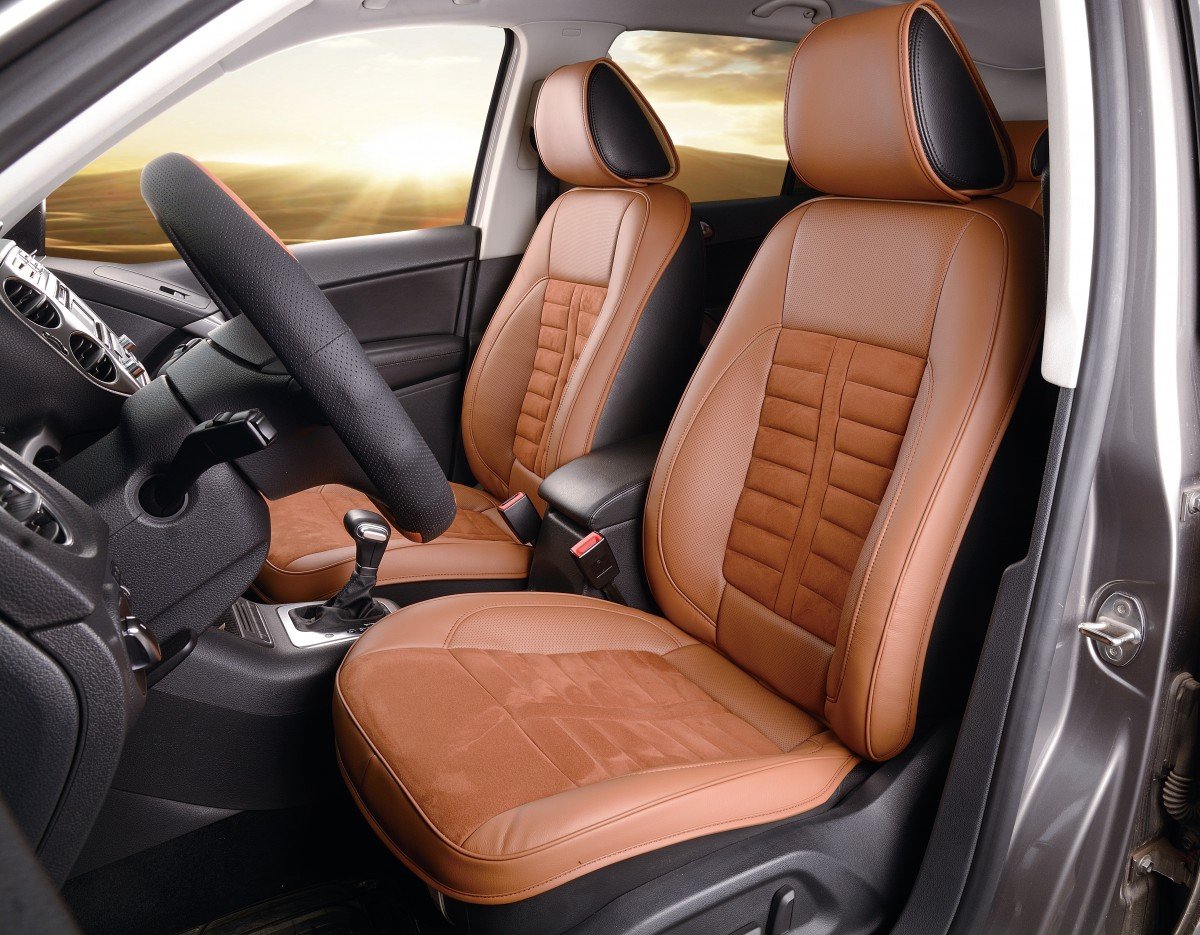 Automotive interiors with quality upholstery are becoming increasingly important to consumers.Woven fabrics are used in dashboards, sun visors, seats and interior walls, and represent the fastest growing fabric type in the automotive upholstery market. With the trend towards upscale upholsteries such as leather, nonwoven fabrics are on the rise but are still a small component compared to wovens. Woven fabrics often consist of nylon, polyester, wool, or polypropylene which have excellent performance characteristics. These materials are resistant to ultraviolet radiation and have reduced flammability, making them ideal for the extreme environments sometimes found within vehicle interiors.
As the quantity and quality of automotive upholstery increases, the demand for automotive trimmers is growing as well. Most automotive trimmers engage in repairs, restorations or conversions of existing automobile upholstery. As the market is embracing upscale upholstery in the U.S., a professional is more likely needed when repairs are required. As the interior design of a car becomes crucial to a consumer's buying condition, dealers are appreciating the skill of automotive trimmers to repair or replace damaged or stained upholstery.
Automotive interiors continue to become more elaborate with contrasting surfaces and textures used to decorative and functional effect. New materials are being considered for future upholstery with improved environmental performance. Fabric coatings, such as Scotchgard, has also seen significant growth as customers work to preserve the upscale interiors they are purchasing. In general, peripheral industries to the automotive upholstery industry are also experiencing steady growth. As upholstery continues to evolve and capture the attention of automotive buyers, the materials and tools used to maintain that upholstery naturally experiences more demand.
With automotive trends in the U.S. moving towards crossovers and SUVs, and China's emerging affluent class upgrading their vehicles, there is expected to be steady growth in the automotive upholstery market over the next decades. Car interiors have moved from purely functional to a selling point over the past decade, with a trend toward upscale, nonwoven upholstery, which produces more profit for upholstery companies. In general, the automotive upholstery market is in a strong period of growth and expansion that is expected to continue for the foreseeable future.