Nonprofit Hopes to Send Wikipedia Archives to the Moon
Marie Donlon | May 17, 2018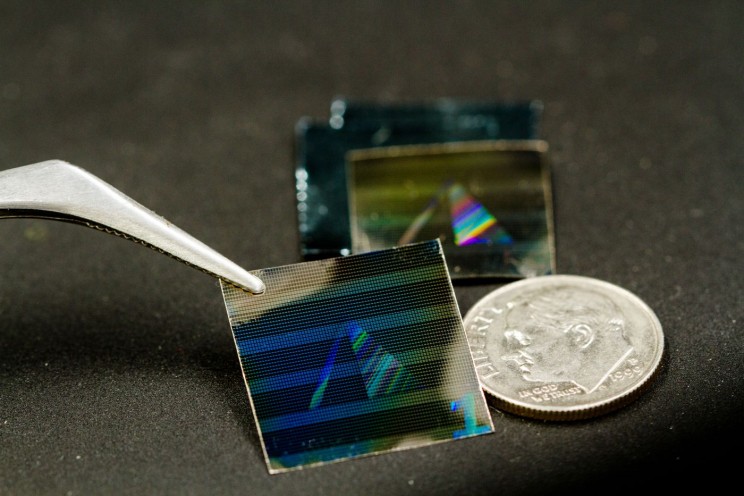 Source: Arch Mission FoundationHoping to leave behind an archive of humanity in space, the Arch Mission Foundation is preparing to launch millions of Wikipedia articles to the moon by 2020, according to recent reports.
The nonprofit, which hopes to leave these traces of humanity throughout space, is focused on launching the material to the moon in collaboration with Astrobotic.
The library of Wikipedia articles will catch a ride on Astrobotic's lander, called the Peregrine, which will reach the moon by way of an Atlas V rocket in mid-2020.
The entire cargo of Wikipedia articles, etched onto metal sheets thinner than a strand of hair, will be housed in a package no larger than a standard CD that is expected to last for millions or even billions of years.
"We thought of this project to archive human civilization around the Solar System — to create a permanent off-site backup of all our cultural achievements," Arch co-founder Nova Spivack said. "So, our knowledge, our art, our languages, our history — all the stuff the human mind has produced."
"It's humbling to think our mission to the Moon will deliver something that could be read millions of years from now," John Thornton, Astrobotic CEO, said.