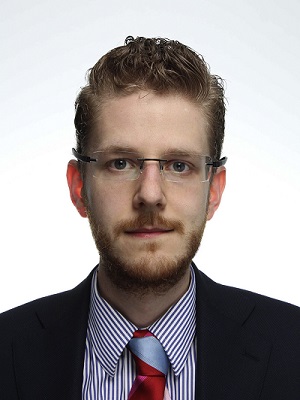 Alex de Vries, financial economist for the Experience Center of PwC.Bitcoin farming is demanding more and more electricity as cryptocurrency rises in popularity.
But measuring how much electricity the bitcoin network uses remains a challenge. Blockchain specialist and financial economist Alex de Vries has developed a new methodology to pinpoint where bitcoin's electric energy consumption is headed.
"We've seen a lot of back-of-the-envelope calculations, but we need more scientific discussion on where this network is headed," de Vries, who works at the Experience Center of PwC in the Netherlands, said. "Right now, the information available is pretty poor quality overall, so I'm hoping that people will use this paper as a foundation for more research."
De Vries estimated the minimum current usage of the bitcoin network is about 2.55 gigawatts annually, more electricity than is used by Ireland. A single transaction uses as much electricity as an average household in the Netherlands uses in a month. By the end of this year, bitcoin could be using as much as 7.7 gigawatts — as much as Austria and half a percent of the world's electricity consumption, de Vries said.
"To me, half a percent is already quite shocking. It's an extreme difference compared to the regular financial system, and this increasing electricity demand is definitely not going to help us reach our climate goals," de Vries said.
If the price of bitcoin continues to increase, this consumption could reach five percent of the world's electricity, he said.
Competing for Coins and Power
Because bitcoin is dependent on computers that time-stamp transactions into an ongoing chain to prevent duplication, computers in the network perform calculations continuously competing for a chance to appoint to create the next block of transactions, which happens every 10 minutes. This process, known as bit mining, awards the computer that wins 12.5 new coins. But even those computers that don't win are expending computing power meaning more electricity. Increasing the computing power to win more coins means people are increasing how much they are spending on electricity.
De Vries used product information from Bitmain, the biggest manufacturer of bitcoin mining machines, to estimate both how much of a miner's costs is associated with hardware rather than electricity and when an equilibrium is reached where the costs of the hardware and electricity used to mine equal the value of the bitcoin being mined.
The problem, naturally, is that because these companies are secretive, the best information is mostly based on eyewitness accounts, making it an estimate rather than a fact. That said, de Vries said it is a good estimate in determining the sustainability of cryptocurrencies moving forward and helping to shape policy around them. Some states in the U.S., for example, have already started putting restrictions on bitcoin mining.
"I think everyone agrees on the minimum energy consumption," de Vries said. "But the future estimate? That's actually quite debatable. We don't really have a common approach to getting to a future estimate of electricity consumption right now, which is why I am hoping to get this conversation started. I'm doing this research, but a lot of people should be doing it."
The full commentary on de Vries' methodology can be found in the journey Joule.