Dog-like Robot Available for Sale in 2019
Marie Donlon | May 14, 2018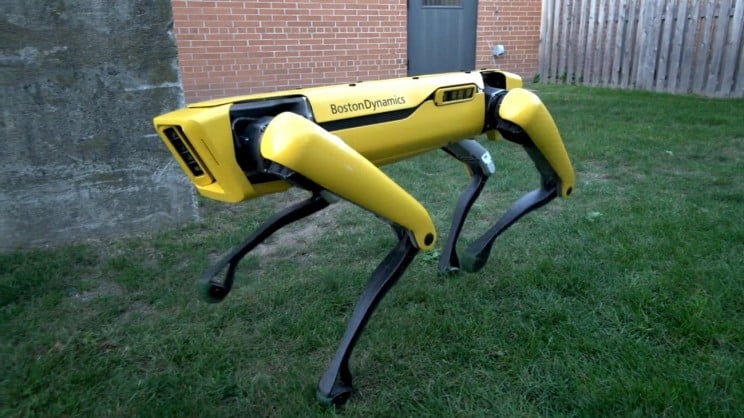 Source: Boston DynamicsMakers of the SpotMini — a dog-like robot — announced that the robotic pet will be available for purchase by next year.
First introduced last year, the SpotMini created by Boston Dynamics is "a nimble robot that handles objects, climbs stairs, and will operate in offices, homes and outdoors," according to a statement on the company's website.
"The SpotMini robot is one that was motivated by thinking about what could go in an office, in a space more accessible for business applications, and then, the home eventually," said Boston Dynamics founder Marc Raibert.
With a battery life of 90 minutes on average and weighing only 66 pounds, the SpotMini was inspired by the larger Spot robot, which originally launched in 2015.
Discussing possible applications for the robot, Raibert suggested that the robot might be used to assist a person in a wheelchair who wanted to go on a hike.
"Robotics isn't like some fields where the applications are all worked out and well known. We are simultaneously figuring out what the use cases are while developing the technology," explained Raibert.