Trends in Offshore Oil and Gas Production
Shawn Martin | May 10, 2018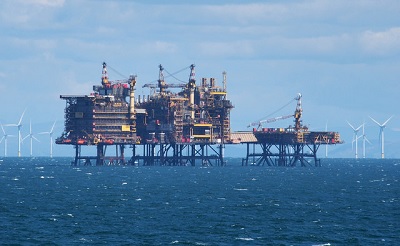 Offshore Gas Platforms, Morcambe Bay. Source: Rossographer
The International Energy Agency (IEA) released their Offshore Energy Outlook and whereas offshore oil production has remained steady for the past two decades, growth in offshore hydrocarbon production is now driven by new natural gas resources and is seen as one of the most promising reserves.
Offshore oil and gas production has emerged as a dominant resource. It accounts for nearly a quarter of the world's oil and gas production. The low price oil environment brought on by the shale revolution was first seen as a major hindrance to offshore oil production, but in response to efficiency gains from connected infrastructure, it has driven down the break-even price from $60 to $80 a barrel to a more competitive range between $25 to $40 a barrel.
Offshore oil production has remained steady with production levels hovering around 25 million barrels per day for the last two decades. During that same timeframe, offshore natural gas production has grown by more than 30 percent to 1,000 billion cubic meters per year.
The future looks even brighter as 50 percent of new conventional oil and gas discoveries over the past decade have been found in offshore deep-water reservoirs and over half of which are natural gas resources.
The largest risk in offshore oil and gas production stems from uncertainties in long-term demand and reduced investments in exploration and appraisal wells. Despite declining rig counts and fewer new resources being identified since 2014, the IEA remains optimistic on the future of offshore oil and gas resources. They even see offshore wind resources as a synergetic effect that could help further drive down the costs of offshore oil and gas production.