Blame Economics, Not Regulations, for Coal's Decline, Study Says
David Wagman | May 04, 2018
Researchers from North Carolina State University and the University of Colorado Boulder say that steep declines in the use of coal for electric power generation over the past decade were caused largely by less expensive natural gas and the availability of wind energy, not by environmental regulations.
From 2008 to 2013, coal dropped from about 50 percent of U.S. power generation to around 30 percent, according to Harrison Fell, an associate professor of resource economics at NC State and co-lead author of a paper on the work.
"Coal boosters blamed stiffer regulations, calling it a 'war on coal.' But that same time period saw a steep drop in the cost of natural gas and an increase in wind generation," said Fell.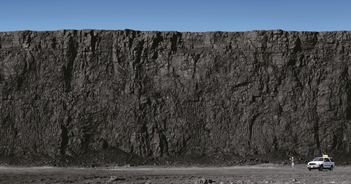 From 2008 to 2013, coal dropped from about 50 percent of U.S. power generation to around 30 percent. Credit: Wikipedia(Read "Emission Controls Didn't Save This Coal-Fired Power Plant.")
The study is not the first to challenge the idea that economic factors rather than regulation are responsible for coal's decline. Cheaper alternative energies, not increased regulation, are the main factors driving the decline of U.S. coal consumption and production, according to a December Economic Synopses essay from St. Louis Federal Reserve Bank economists.
Economist Paulina Restrepo-Echavarria, Research Associate Brian Reinbold and Senior Associate Data Specialist Maria Arias explored how improved technologies that have reduced the cost of alternative energies like natural gas have been the main reason for the decline of the U.S. coal industry.
"Some have attributed coal's misfortune to increased regulation on carbon emissions," wrote the authors. "Although regulation increases costs for coal producers, coal's main problem is technology that has reduced the cost of competing sources of energy."
(Read "Automation Is Engineering the Jobs Out of Power Plants.")
Depressed global demand for coal has driven down prices and hurt producer profits. This has hit U.S. coal mining employment, which is down 42 percent from its high in 2011.
In August 2017, the U.S. Department of Energy released a 187-page "Staff Report to the Secretary on Electricity Markets and Reliability," which assessed the status of wholesale electricity markets, considered whether coal-fired and nuclear power plants are being adequately compensated for their role in grid reliability, and addressed the extent to which regulation and policies that favor renewable energy resources may be forcing the early retirement of baseload power plants.
"The recent and unprecedented rise of natural gas as a top electricity generation resource... the flattening of electricity demand growth, and a host of policy issues—regulations, mandates and subsidies at the state and Federal levels—have negatively impacted traditional baseload generation, particularly coal and nuclear power plants," the report said.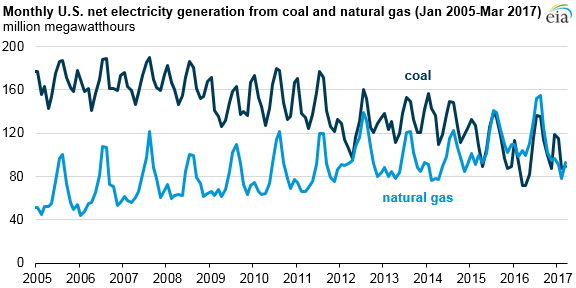 Credit: Energy Information AdministrationBetween 2002 and 2016, 132,000 MW of generation capacity retired—representing about 15 percent of the total 2002 installed base—and 390,500 MW of new capacity was added.
The DOE report said that while power plants retire for a variety of reasons, "the biggest contributor to coal and nuclear plant retirements has been the advantaged economics of natural gas-fired generation."
Four Power Regions
The North Carolina and Colorado researchers looked at how much of their daily power generation capacity coal plants were using in four power transmission regions from the beginning of 2008 to the end of 2013. The four power regions - the Electric Reliability Corporation of Texas (ERCOT), the Southwest Power Pool, the Midcontinent Independent System Operator and PJM Interconnection (PJM) - include more than 20 states.
Consistent with national declines, coal plants in all four regions used much less of their power capacity in 2013 than in 2008. Similarly, the price of natural gas dropped in all four regions, and the amount of available wind power increased.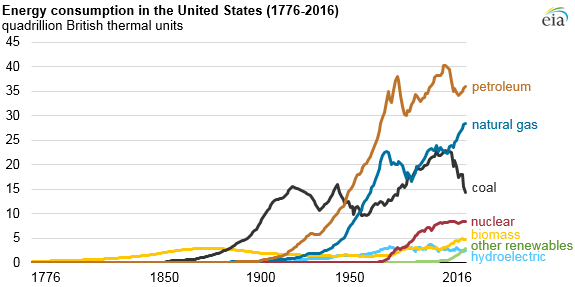 Credit: Energy Information AdministrationThe researchers then created a model that accounted for an array of variables, such as daily power demand, and ran it to see how power use would have changed in 2008 if gas had been available at 2013 prices and wind power had been available at 2013 levels.
The researchers found that coal power use would have dropped "significantly" compared to what was observed in 2008. This suggests the so-called "war on coal" regulations were not the driver of the coal generation decline over this period, they say.
"If the 'war on coal' was what drove down power generation, our econometric models would not have predicted a drop in coal use caused by changes in gas and wind," Fell said.