Hubble Telescope Celebrates 28 Years in Space with a Stunning Capture
Lauren Mineau | April 20, 2018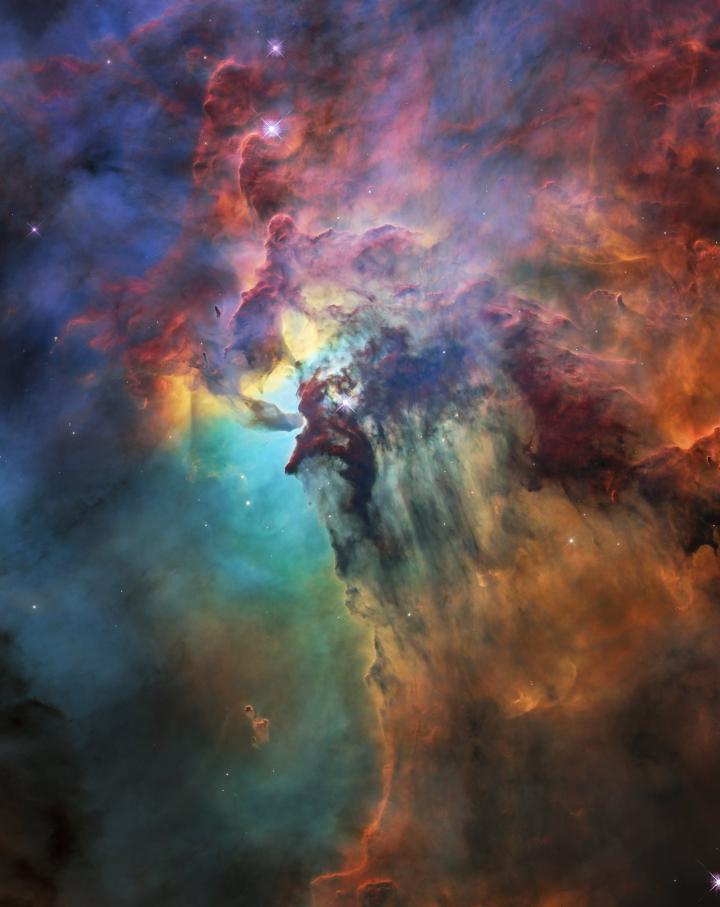 To celebrate its 28th anniversary in space the NASA/ESA Hubble Space Telescope took this amazing and colorful image of the Lagoon Nebula. Source: NASA, ESA, STScI
On April 24, 1990, NASA's Hubble Telescope made its way into space. Since then, it has revolutionized observational astronomy, offering a new view of the universe for the past 28 years.
To celebrate Hubble's "birthday" each year, NASA/ESA release a new image taken from the telescope. This year's image features the Lagoon Nebula, a beautiful space that's fit for a celebration.
The Lagoon Nebula is a colossal object 55 light-years wide and 20 light-years tall. It lives about 4,000 light-years away from Earth. It can sometimes be seen with the naked eye on clear, dark nights and it is seen at a scale about three times larger than the full moon.
Since the nebula is so large, Hubble can only capture a portion. But what it captures is magnificent.
It may not be immediately obvious in the image why the nebula got its name. But when viewed from a larger scale, the broad, lagoon-shaped dust that crosses the nebula's glowing gasses becomes clear.
This year's image captures something never seen before: the heart of the nebula.
Their ultraviolet radiation ionizes the surrounding gas, causing it to shine brightly and sculpting it into ghostly, out of-this-world shapes. One bright star can be seen at the center, that's Herschel 36.
The star creates many sculptures, among which are some eerie structures that resemble tornadoes. Scientists believe that they wrap into the funnel shapes between hot surfaces and the cold clouds. Eventually, these clouds will collapse under their weight and create a new generation of stars.