As part of its drive toward carbon neutrality in 2050, the Swedish Transport Administration just opened a 2-km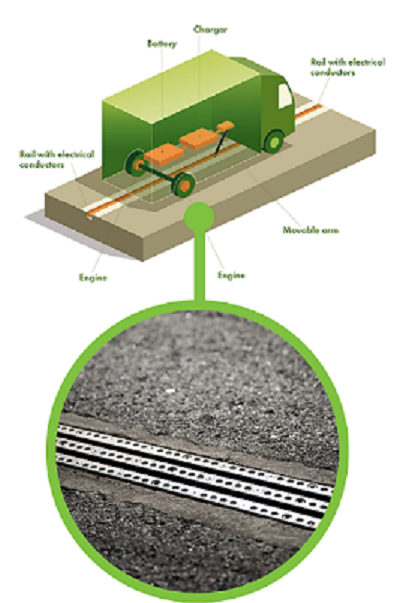 Source: eRoadArlanda (1.2-mile) stretch of electrified road near Stockholm. The eRoadArlanda project involves embedding electric rails into the road surface to power electric vehicles through a contact arm hanging down from under the car, similar to the mechanism found in toy slot cars.
The road is deemed the first of its kind to allow both commercial and passenger vehicles to be recharged while driving. The cost of installing the rail was about €1m per kilometer, which the developers say is 50 times lower than installing a tram line.
The new test rail will be used by a modified PostNord truck, equipped with a drop-down arm that slips into a slot in the road and touches an electrified element that carries power to an onboard battery. The eRoadArlanda project members suggest that more such rails will be installed soon, and that commercially available battery-powered cars and trucks will soon be outfitted with arms for accessing the rails, allowing them to get power on the go, instead of having to stop and charge up.