Andover, Mass.-based TransMedics, Inc., has announced that the U.S. Food and Drug Administration (FDA)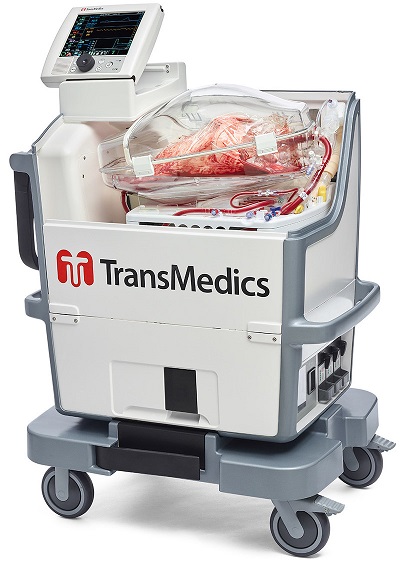 Source: TransMedics, Inc.approved its Pre-market Approval Application (PMA) for the Organ Care System (OCS™) Lung platform for the standard double lung transplant indication. The INSPIRE Trial that supported the PMA was the first and largest controlled clinical organ preservation trial ever in lung transplantation and was conducted at 21 leading international academic institutions. The primary objective of the INSPIRE Trial was to compare the safety and effectiveness of the OCS Lung System to the current cold storage standard of care for the preservation of standard criteria donor lungs. The trial results demonstrated reasonable assurance of safety and effectiveness of the OCS Lung System in standard criteria double lung transplantation.
The company says the OCS Lung System is now the only approved medical technology for ex-vivo perfusion and assessment for standard criteria lung transplants in the U.S.
TransMedics has developed the OCS, a revolutionary first-in-class technology and multi-organ platform with the potential to both improve outcomes for transplant patients and increase the number of transplantable organs worldwide. The OCS is the only fully portable technology that maintains donor organs in a near-physiologic state outside of the human body and addresses the current limitations of the cold storage. The OCS™ Heart, OCS™ Lung and OCS™ Liver systems are CE Marked and are in use at leading transplant centers in Europe, Australia and Canada. To date, there have been more than 950 successful human transplants using the OCS worldwide.