Entrepreneur Corner: SmartHalo Technologies, the Startup that Converts Bikes into Smart Bikes
Abe Michelen | March 15, 2018
SmartHalo Technologies, a startup born in Montreal, Canada, developed the SmartHalo device, which converts a standard bike into a smart one. The device, for some, is the future of bike connectivity: an innovative solution to the perilous task of following a route using a smartphone GPS while riding.
Montreal is known throughout the world for its strong technological innovation culture, futuristic urban plans, artificial intelligence research centers and its widespread use of the bicycle. Four friends from this Canadian city with marked interests in three themes created this device that The Wall Street Journal refers to as "the Swiss Army knife of cyclists." The SmartHalo is an electronic instrument that locks to a bike handlebar and communicates with a dedicated app through Bluetooth 4.0.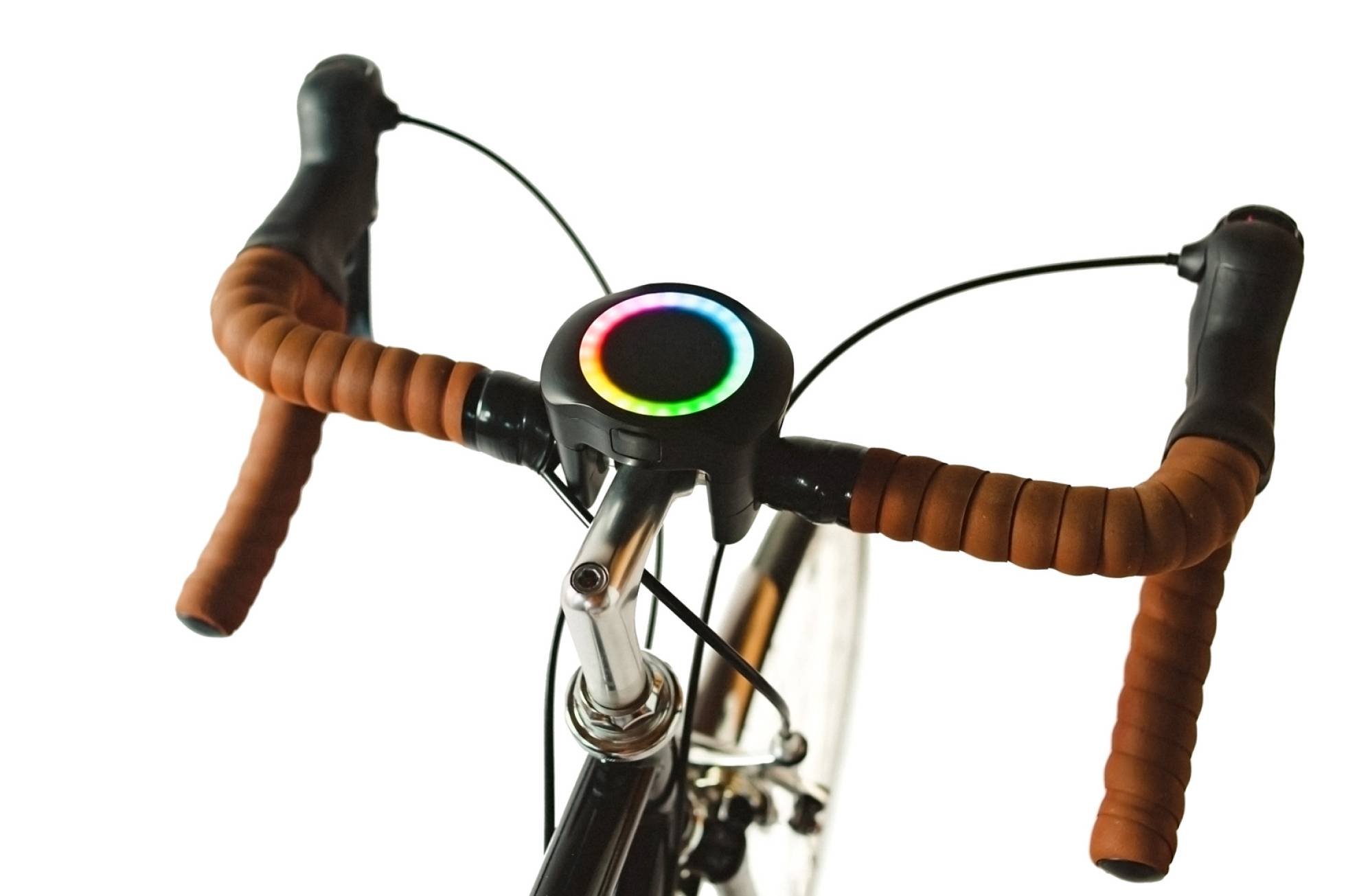 The SmartHalo mounted on a bike. Source: SmartHalo Technologies
This security and navigation system includes a compass, visual speedometer, fitness tracker, light, theft-deterrent alarm and turn-by-turn directional display. "We want people to use more and more the bicycle and to have all the possible advantages," points out Gabriel Alberola, one the founders.
Equipped with LED lights and weighing only 195 grams, SmartHalo allows cyclists to access several functions while riding, without needing to touch the smartphone. The gadget indicates the route to follow by means of colored arrows, alerts each time one receives text messages or calls on the mobile, projects a light that serves as a beacon at nightfall, emits a signal for locating the bicycle, serves as an anti-theft alarm and stores data on physical activity (kilometers traveled, calories consumed, average speed, among others). SmartHalo is climate-resistant, has a battery that can last up to three weeks and works by means of an application available for iOS and Android.
A few months ago, Xavier Peich, one of the four founders, traveled to Cupertino, California, to demonstrate the device to Apple executives. The tech giant agreed to sell the device in several of its stores. The device is also for sale on Amazon (only in the United States and Canada). Several offers to buy the company have surfaced, but Peich says, "we are not for sale. This is just the beginning of our adventure. We want above all to increase the use of the bicycle thanks to the advantages of technology."
At this writing, SmartHalo Technologies has 16 employees including electronic engineers, designers, programmers and marketing experts, and has sold some 15,000 units.