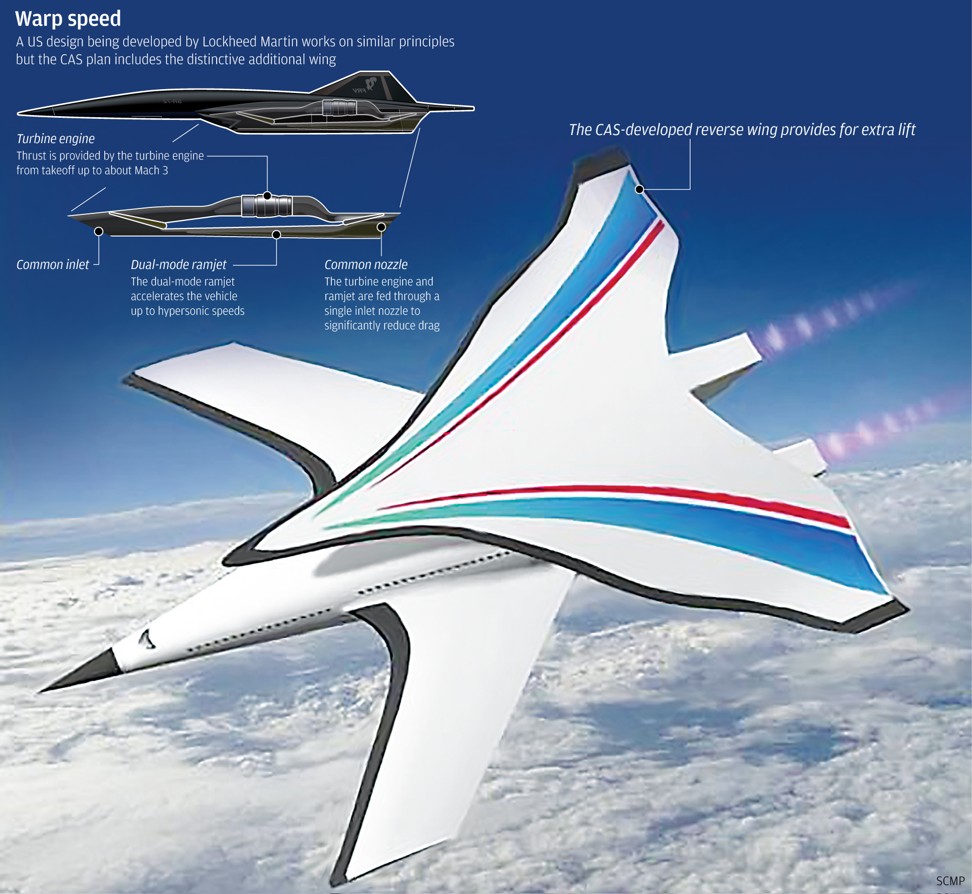 A model of the I-Plane. Source: Chinese Academy of Sciences
A team of researchers from the Chinese Academy of Sciences led by scientist Cui Kai has designed an innovative hypersonic cargo and passenger aircraft that could connect Beijing and New York in just two hours, transporting dozens of people and tons of cargo. According to the researchers, the device would have the capacity to travel at more than 3,700 mph (6,000 km/hour). "It will take only a couple of hours to travel from Beijing to New York at a hypersonic speed," explains Kai.
A standard passenger plane takes approximately 14 hours to travel the almost 7,000 miles (11,000 kilometers) that separates both cities. The new vehicle — named the I-plane — mimics a biplane similar to those used during World War I, with the aim of being able to handle a significantly heavier load than other hypersonic vehicles that have an aerodynamic shape and hang gliders. The team of scientists tested the plane, in a reduced version, in a wind tunnel that was also used to carry out aerodynamic evaluations of the latest hypersonic weapons prototypes in China.
For the test, the I-plane reached a speed of seven times the speed of sound (8,575 km/h) without any visible damage to its double layer wings, and its response was surprisingly good. With the purpose of creating a vehicle that can handle heavier payloads than existing hypersonic plane designs, the researchers decided to include two lower wings close to the fuselage and a third bat-shaped wing over the back of the plane.
The double layer of wings will also protect the plane from high turbulence and drag, and at the same time increase its lift capacity with respect to streamlined shapes normally used in high-speed planes. However, according to the researchers, the maximum amount of lift that this design can generate is only 25 percent that of standard commercial jets. For instance, compared to a Boeing 737, an I-plane of the same size can only carry around 50 passengers and 5 tons of cargo. The Boeing 737 can carry 200 passengers and 20 tons of cargo.