Safety and Beyond: How the Canadian Electrical Code (CEC) Helps Businesses Capitalize on Emerging Technology
February 20, 2018
Sponsored Content
Sponsored content
For nearly a century, the Canadian Electrical Code (CEC) has served as the backbone of Canada's electrical safety by providing guidance on the installation and maintenance of electrical equipment.
The code truly is a national standard and is developed and maintained through a collaborative committee — facilitated by CSA Group — with representation from industry and regulatory jurisdictions across the country.
On January 2, 2018, CSA Group released the 24th edition of the CEC, containing more than 260 updates and revisions from the previous version, which was published in 2015.
Why the Code is Important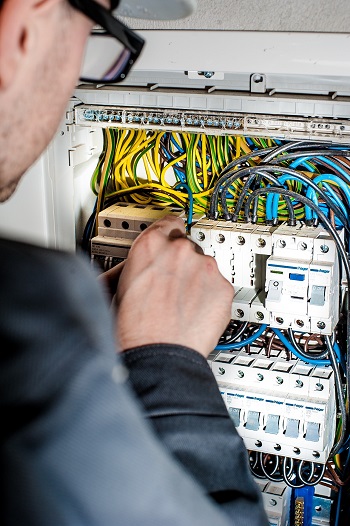 Figure 1. The Canadian Electrical Code (CEC) protects and promotes safety nationwide.The primary purpose of the CEC is to provide protection to electricians, consumers, building owners and residents by ensuring that electrical systems and equipment are installed and maintained in the safest possible manner. This is achieved through a highly rigorous and iterative process of reviewing and revising existing requirements to minimize confusion and duplication, resulting in the development of clearer and more streamlined standards. The code is also designed to enable businesses and building owners to safely capitalize on the benefits afforded by new and emerging technology.
In recent years, the use of renewable energy systems and green building technologies has increased in both the residential and commercial construction sectors. Safety is largely dependent on the availability of a clear and cohesive set of standards to ensure that electricians and installers know how to safely install and maintain these systems. The CEC addresses this issue by enabling electrical and construction businesses to keep pace with the rapid rate of innovation. In doing so, it helps ensure that infrastructure remains safe, lasts longer and serves inhabitants more efficiently throughout its design life.
With proper training, the CEC can also empower electrical and construction-related companies to overcome many of the challenges that threaten their businesses. Some of these include the shift in demand from residential to commercial construction and the increased need for labor mobility nationwide. These changes are putting pressure on companies to train and educate their workforce on how to safely install and maintain new technologies in a wide range of environments.
As a unified code that is designed to be used anywhere in Canada, the CEC promotes labor mobility and ensures safety and consistency regardless of location or project complexity. It also facilitates the transferability of skills from one sector to another and enables electrical and construction businesses across Canada to remain competitive as the world (and technology) evolves around them.
Key Changes to the Code
The CEC is updated every three years to encompass technical, technological and industrial changes. The 24th edition of the CEC contains more than 260 changes and revisions. Some notable topics it addresses include:
Power over Ethernet (POE): Recent revisions to Institute of Electrical and Electronics Engineers (IEEE) standards have opened the door to high-power transfer over Ethernet cables. As a result, new requirements have been incorporated into the CEC, which focus on the safe installation and layout of POE systems.
Identified conductors at control locations: As the number of "smart" control devices for energy management and building automation systems increases, simple two-wire switch loops are no longer acceptable.
LEDs: With increased usage of LED lighting, disconnecting methods are now required for certain LED luminaires.
Tamper-resistant receptacles: The requirement for tamper-resistant receptacles in dwelling units and childcare facilities has been expanded to include other areas where children may be present, including hotel guest rooms, preschools and elementary education facilities.
Products with Class 2 outputs: Approval of products with a Class 2 output will be based on voltage and application.
Ground fault circuit interrupters (GFCI): Recognizing the potential for electrical hazards near wet areas, the CEC now requires GFCI protection for electric heating controls under certain conditions.
Continuous load: To better inform maintenance personnel, installers, inspectors and other professionals, maximum continuous load is now required to be field-marked on equipment.
Electric shock drowning: Extensive updates to Section 78 have been made to address electric-shock drowning, which include enhanced requirements for GFCI and ground fault protection.
Energy management systems: Demand factors are now recognized where energy management systems are used to properly manage service and feeder capacity.
Here to Help, Here to Protect
Over the past decade, the rapid pace of innovation has presented many challenges for the construction and electrical industries. The CEC aims to help companies overcome those challenges by fostering innovation and creating economic opportunity, while simultaneously ensuring the safety and well-being of electrical workers, the public and their families.
For more information on training and safety from CSA Group or to access the latest edition of the CEC, click here.