Production of anything is a process that is not typically eco-friendly. Chemical engineers from the University of Texas at Austin have developed a new production method that could revolutionize the production of plastics and pharmaceuticals. Their new method synthetically produces triacetic acid lactone (TAL), a bio-renewable platform chemical. TAL can be used in new drugs and sustainable plastics for many industries.
The team's new method starts by engineering the yeast Y. lipolytica that increased TAL production to levels that exceed current production methods. They did this through using synthetic biology and genetic engineering to rewire metabolism of the yeast. This method could increase production capacity by 10, which allows mass production of polyketides.
Polyketides can be used in a variety of products like nutritional supplements, specialty polymers, pigments and pharmaceuticals. There are more than 20 drugs on the current market that use polyketides.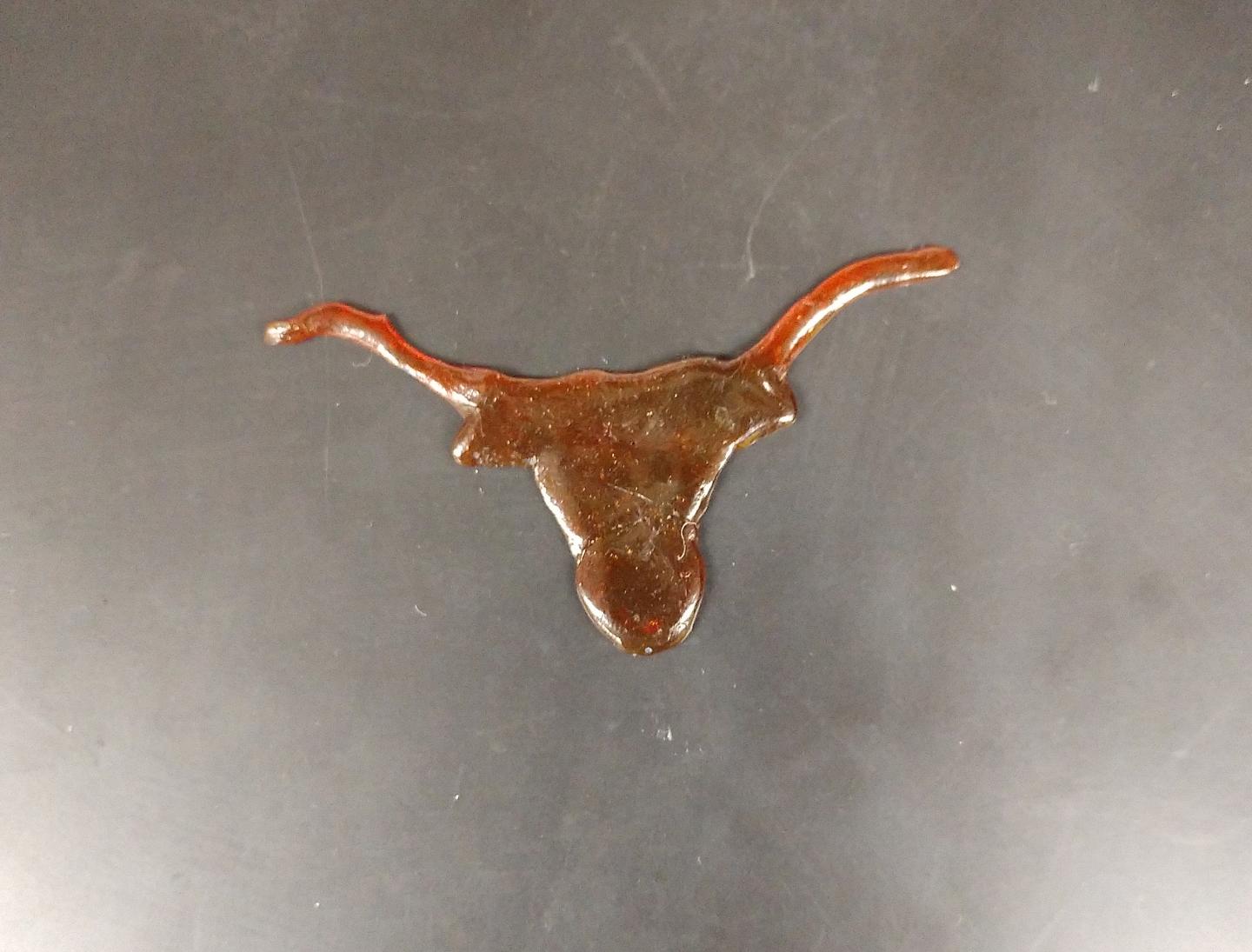 University of Texas engineers mold the new, sustainably produced plastic material into a Longhorn silhouette in Hal Alper's lab. (Source: Cockrell School of Engineering, The University of Texas at Austin)
One of the major issues is that the production of polyketides has been plagued with technical challenges. This limits the application of the material, but with the new development this could solve many of these issues.
The researchers could purify TAL with the new method directly from the bioreactor that creates the new plastic material. This plastic can be made into a film similar to the one on the photo.
"We hope to open up new product and industrial opportunities in the chemical and pharmaceutical spaces," Alper said. "Our engineering efforts in TAL showcase that we can rewire metabolism to create renewable solutions to traditional chemical manufacturing."
The paper on this research was published in the Proceedings of the National Academy of Sciences.