Japanese Farmer Grows Banana with Edible Peel
Marie Donlon | February 07, 2018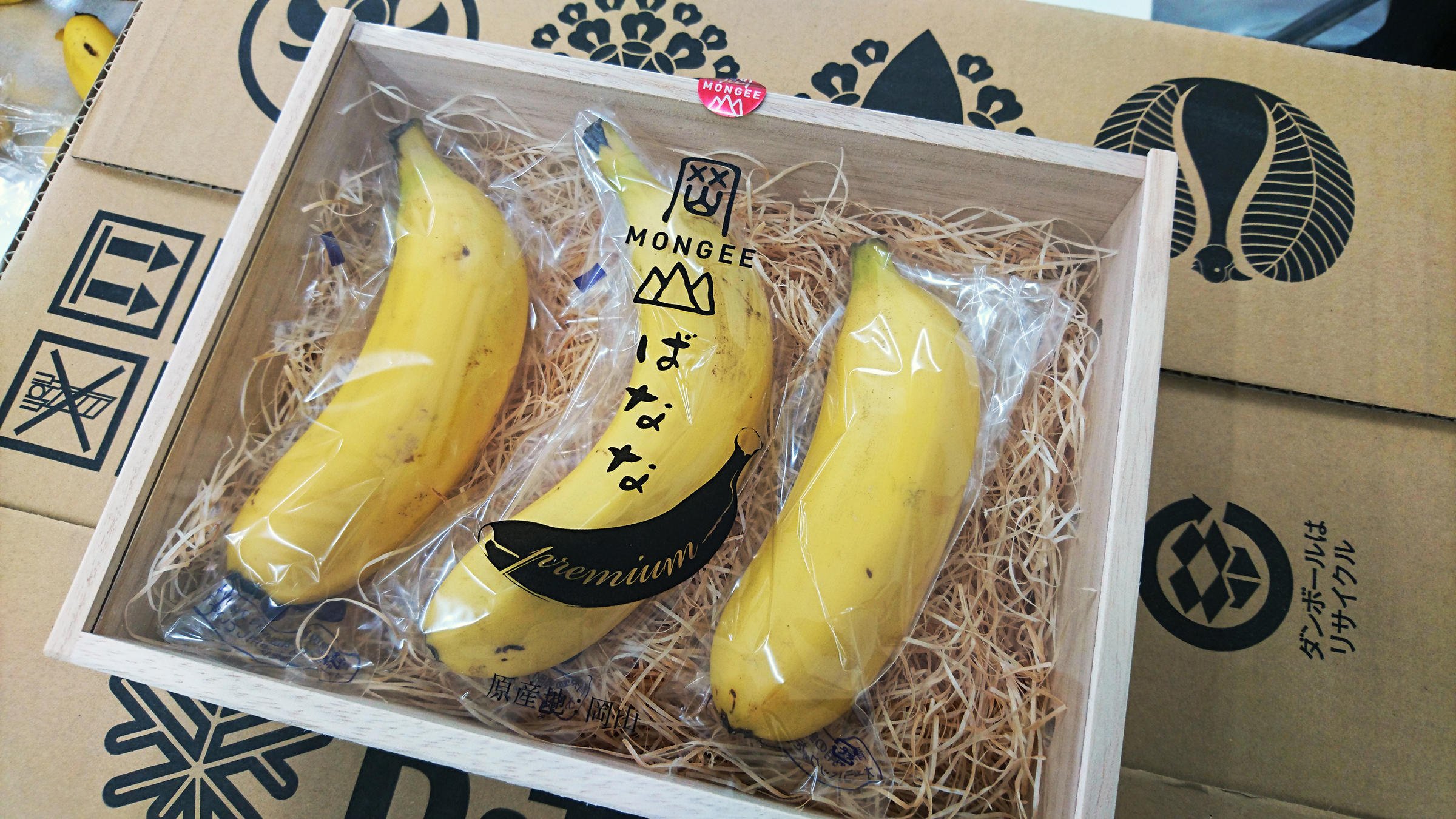 Mongee bananas reportedly sell for $6 each in Japan. Right now, they're very much a boutique crop. Source: D&T FarmsHoping to create a banana that was both pesticide-free and more flavorful than current offerings, Japanese farmer Setsuzo Tanaka from D&T Farms instead created an organic banana encased in an edible peel.
Attempting to avoid both pests and pesticides, Setsuzo began growing the bananas (called the Mongee, which means "incredible banana" in Japanese) at extreme temperatures. Seedlings are initially planted in temperatures as low as minus 76 degrees Fahrenheit and then thawed and replanted at warmer temps, growing from seedling to banana in roughly nine months. The result is a pesticide-free banana encased in a thinner, edible peel.
Described by D&T Farms as having a lettuce-like texture, the peel tastes better than traditional banana peels, though not by much with some calling it "...bitter, but not inedible."
Unfortunately, to judge for yourself would require a trip to Japan as the banana, which sells for almost $6 each, is only available in that country in limited supply with D&T Farms shipping only hundreds of bananas a week.