VTOL Startup Wins 2018 Early Stage Company of the Year Award
Abe Michelen | February 01, 2018
Lilium, a German startup, won this year's Early Stage Company of the Year award from the Global Clean Tech 100 group. This organization honors companies with products and ideas that are geared toward the solution of clean technology problems.
Using electric propulsion technology, the startup developed the Lilium Electric VTOL Taxi that, according to the company website, will be ready for its first manned flight by 2019. The vehicle is equipped with electric jet engines that work similarly to the jet engines of standard passenger jets. Compressors take intake air and then exhaust it out, but the compressors are not driven by gas turbines. This makes the Lilium taxi environmentally cleaner, low noise and low vibration for the comfort of the passengers.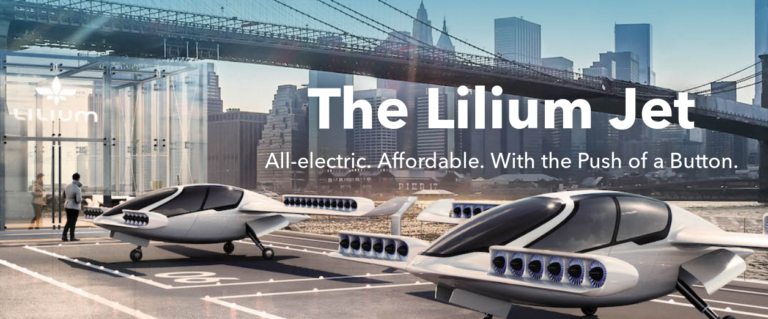 Lilium banner.
In addition, with the electric propulsion the aircraft can take off and land vertically like helicopters but move faster. The first generation of Lilium taxis are designed to travel at a top speed of 300 km/h and a maximum range of 300 km.
"We are making incredible progress towards our dream of developing a low-cost, zero-emissions, high-speed jet that will revolutionize the way people move in and around the world's cities. To win this award is a great privilege for everyone at Lilium, and also a sign of how much we've achieved already, and how much potential the Lilium jet has," Patrick Nathen, Lilium co-founder explains.
Richard Youngman, CEO, of Cleantech Group said, "Transportation is one of the world's biggest cleantech challenges. As more and more people are moving around the globe, we need companies coming up with sustainable, innovative solutions. Lilium is a worthy winner of this Early Stage Company of the Year award as their all-electric jet has the potential to make the dream of zero-emissions mass-transportation a reality."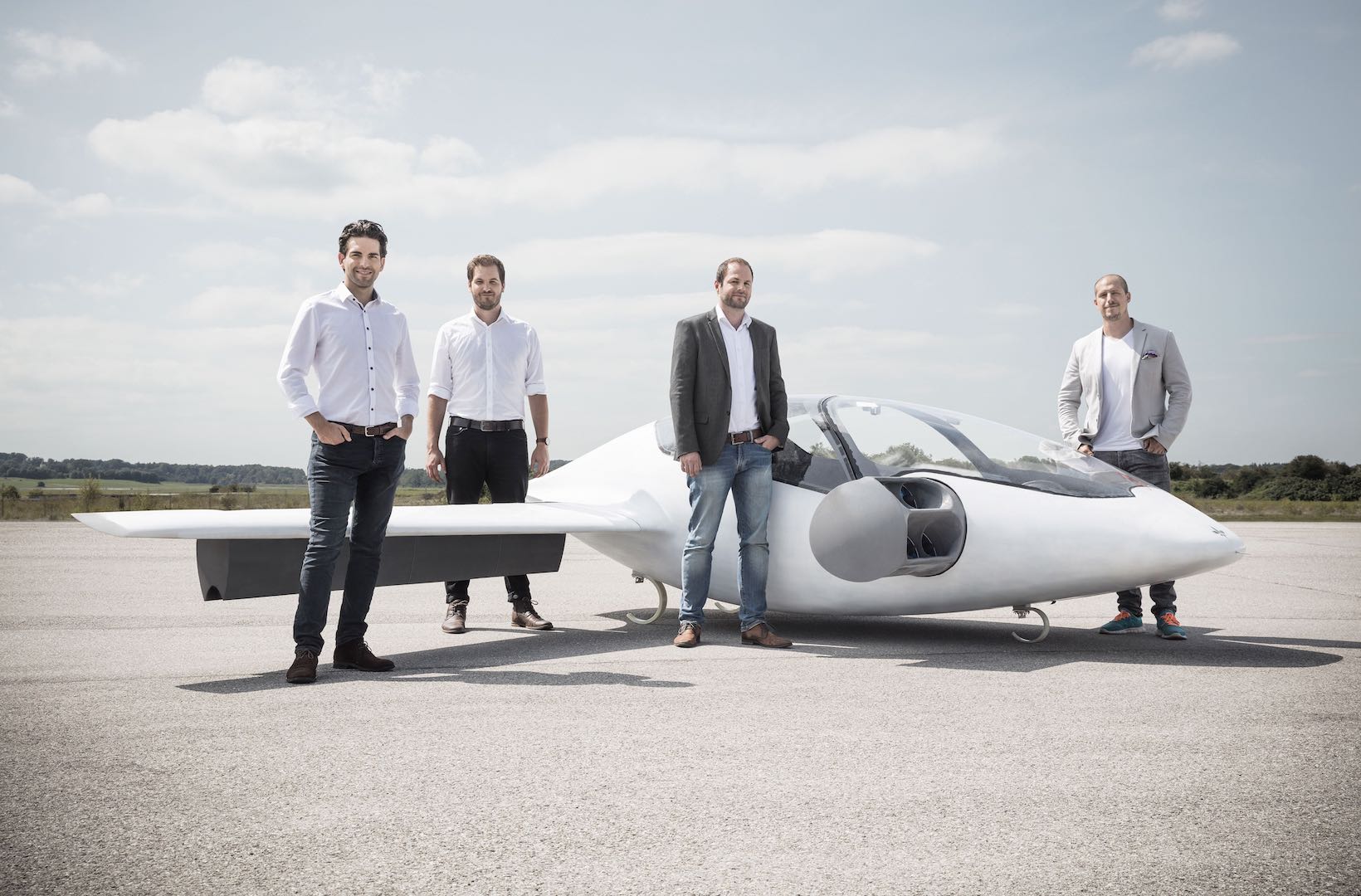 The four Lilium co-founders with the first generation (2-seats) aircraft. Source: Lilium
The video accompanying this article shows the maiden flight of the Lilium taxi.