A new use for 3D-printing technology was developed at TU Delft University in the Netherlands. The famous Dutch designer Iris van Herpen, popular with artists like Lady Gaga and Beyonce, in collaboration with TU Delft scientists Jouke Verlinden and Zjenja Doubrovski designed a dress made of plastic and standard fabrics totally manufactured with a 3D printer.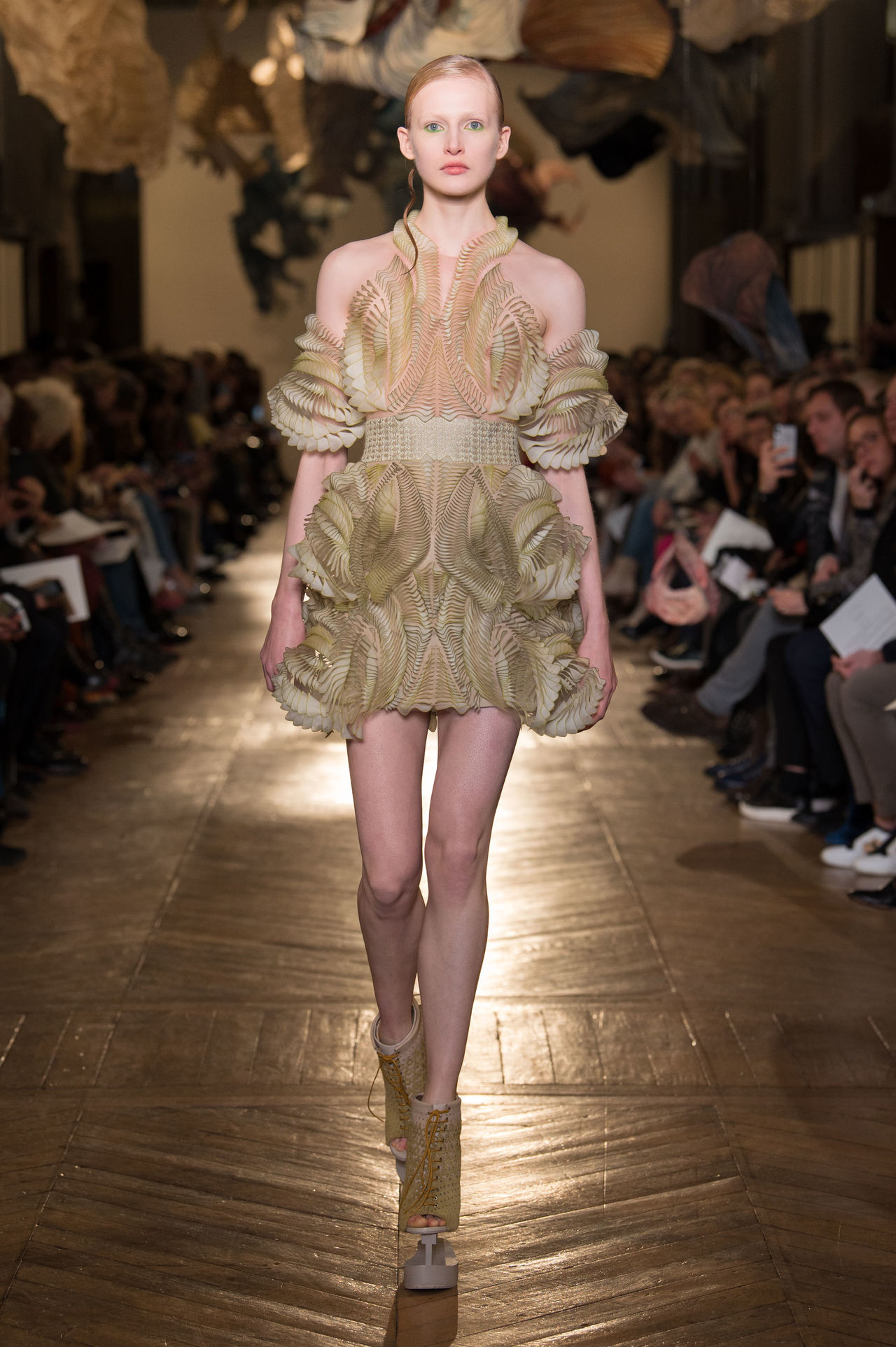 Source: TU Delft
The dress, part of the Ludi Naturae high couture collection, was presented at the Galerie de Minéralogie et de Géologie in Paris – part of the Museum of Natural History. The manufacturing process uses a multi-nozzle 3D printer where different materials drop through each nozzle.
"During the printing process, ultraviolet light was used to cure the structures, making them set. It took more than 260 hours to print the dress using this method. This was followed by a further 60 hours of manual finishing work by Atelier Iris van Herpen," Verlinden says.
For the designer this method of creating haute couture dresses is a new way to speed up the design and fabrication process, but for the scientists like Verlinden this is an opportunity to experiment with new technologies and new uses of old technology.
"It's not only limited to 3D printing. Knitting machines can also be digitally controlled, making it possible to integrate silver threads into the fabric and enable the final garment to conduct electricity. It can also allow you to incorporate electronics within clothing fabrics," Verlinden says.
The accompanying video shows the catwalk at the Galerie de Minéralogie et de Géologie.