Study Investigates the Carbon Footprint of Sandwiches
Marie Donlon | January 25, 2018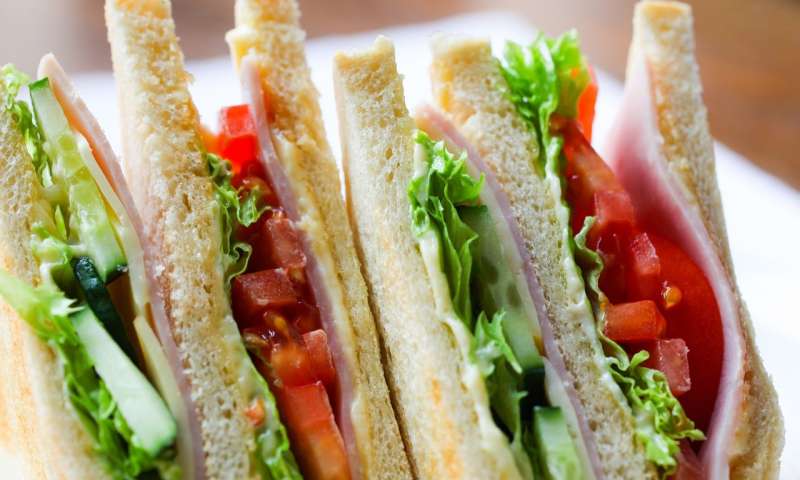 Considering the number of sandwiches consumed each year -- over 11.5 billion in the U.K. alone, according to the British Sandwich Association -- researchers from the University of Manchester have conducted a first-of-its-kind study examining the carbon footprint of both home-made and pre-packaged sandwiches.
Researchers looked at all of the factors contributing to the sandwich life cycle, including the production of ingredients, packaging material and food waste, either at home or elsewhere in the supply chain.
Looking at 40 different sandwich types, researchers determined that sandwiches made with bacon, ham or sausage and those made with cheese or prawns had the highest carbon footprints — the most carbon-intensive recipe being the pre-packaged egg, bacon and sausage breakfast sandwich. Researchers estimated that this particular sandwich generates 1,441 grams of carbon dioxide equivalent (CO2 eq.). In other words: the equivalent of CO2 emissions from driving a car 12 miles.
The classic ham and cheese sandwich, on the other hand, is the sandwich with the lowest carbon emission equivalent. In fact, according to researchers, opting to prepare sandwiches at home could cut carbon emissions by half when compared to their pre-packaged counterparts.
Professor Adisa Azapagic, from the School of Chemical Engineering and Analytical Sciences, said: "...consuming 11.5 billion sandwiches annually in the U.K. generates, on average, 9.5 million tonnes of CO2 eq., equivalent to the annual use of 8.6 million cars."
The biggest contributors to a pre-packaged sandwich's carbon footprint are the processing of its ingredients and agricultural production — accounting for roughly 37 percent-67 percent of CO2 eq. — and refrigerating the sandwich, its packaging materials and the transportation of those materials.
Some solutions to reduce the carbon footprint of these sandwiches, according to researchers, include making changes to the combination of recipes by cutting or eliminating ingredients with a high carbon footprint such as cheese, tomato, meat and lettuce, while also pushing out use by/sell by dates — which could potentially save roughly 2,000 tonnes of sandwich waste each year.
Professor Azapagic, who also heads up the Sustainable Industrial Systems research group, added: "We need to change the labeling of food to increase the use-by date as these are usually quite conservative. Commercial sandwiches undergo rigorous shelf-life testing and are normally safe for consumption beyond the use-by date stated on the label."