Scientists Improve Welfare of Lab Animals with Systematic Analysis of Nontechnical Summaries
Amy J. Born | January 11, 2018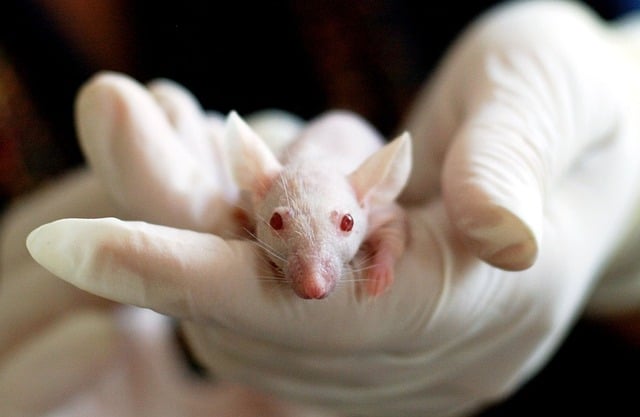 Through a systematic analysis of the non-technical project summaries (NTSs) in the "AnimalTestInfo" database of the German Centre for the Protection of Laboratory Animals (Bf3R), scientists from the German Federal Institute for Risk Assessment (Bf3R) can, for the first time, precisely identify fields of research in need of alternatives to animal testing.
"This work shows the additional scientific value that can be drawn from the non-technical summaries of authorized animal experiments," says BfR President Dr. Andreas Hensel. "What we are aiming at in the future is an EU-wide solution for publishing non-technical summaries based on the AnimalTestInfo database. This will not only enhance the transparency of animal experiments, it will also promote the further development of alternative methods."
The objective of the pilot program was to obtain detailed information on the purpose and benefits of animal testing in order to map out plans for alternatives in the future, and to do so in an efficient and timely manner. The AnimalTestInfo database covers over 5,000 planned projects involving a total of more than 4.8 million authorized animals.
By assigning the NTSs with the corresponding ICD-10 codes according to the International Statistical Classification of Diseases and Related Health Problems (ICD) of the World Health Organization, the Bf3R scientists found that roughly 80 percent of the planned projects address investigation of human diseases, mainly cancer, cardiovascular diseases and diseases of the nervous system. The classification system allows for the identification of specific research fields that are prime candidates for alternative methods in line with the 3R principle: to replace animal tests with alternative methods wherever possible, to reduce the number of animals to the absolute minimum and to refine experiments to increase the wellbeing of the laboratory animals.
Research areas with consistently large numbers of animal experiments, such as the areas of hypertension and degenerative diseases of the brain, can benefit the most from 3R measures.
The study also shows the NTSs provide scientists, research funding providers and general policymakers in Europe with a wealth of information on animal experiments that enables them to take action on more directed animal protection in future. According to the Bf3R, an EU-wide database would not only increase transparency with regard to animal experiments, it would also improve the development of alternative methods in the EU.
The results of the Bf3R study have been published as an open access article in the journal PLOS Biology.