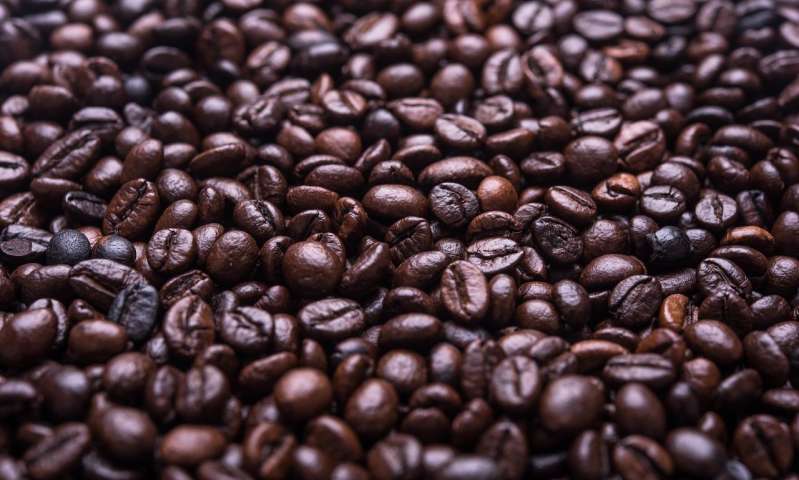 Recycling old coffee waste can help create environmentally friendly inks. Source: A lot of coffee beans / CC-SA 1.0 The way we make coffee and what we do with spent coffee grounds are being revamped — both to the benefit of the environment.
Because the traditional steam-pressure coffee machines found in most coffee shops are energy inefficient, Spanish company Iberital has received funding to design an environmentally-friendlier coffee machine called Vision.
Vision connects to the internet and has independent water circuits to control water amount and temperature, all while conserving energy.
"Final coffee consumers are not aware of the energy losses, and waiters (or) baristas do not really seem to care much about energy savings, unless they receive an explanation of the problem and the solution that we propose," said Rafael Muñoz, from Iberital.
Receiving EU funding from the ECOBREW 2 project, Vision's internet connection allows remote monitoring of the machine for maintenance along with the ability to monitor and reorder coffee supplies, among other functions.
"Other uses are, for example, when coffee roasters send a new blend of coffee to be tested, you can send the parameters to the coffee machine itself so it can be prepared," said Muñoz.
The Vision, which will be marketed to the hospitality industry, is expected to be released in April.
In other coffee news, CaffeInk is attempting to develop sustainable ways to replace expensive ink using pigments derived from coffee waste.
Commanding a price higher than Chanel No. 5, according to CaffeInk CEO Eline Leising, black printing ink is among the world's most expensive liquid commodities. In search of a cheaper ink, Leising and her group considered spent coffee grounds.
"Every day we produce the amount of coffee waste that is equal to the weight of three Eiffel towers," she said.
Inspired by the chance to solve these two problems sustainably, CaffeeInk has already begun extracting dark pigments from coffee thanks to the help of funding from the European Institute of Innovation and Technology (EIT). CaffeInk now wants to further examine how to apply the dark pigments from coffee into ink products.
"You have different types of ink, whether it's printing ink or packaging ink," said Leising, adding that the coffee-based inks could have a number of different applications and offer a cheaper and environmentally friendly product, while also finding a use for the tonnes of coffee grounds that go wasted each day.