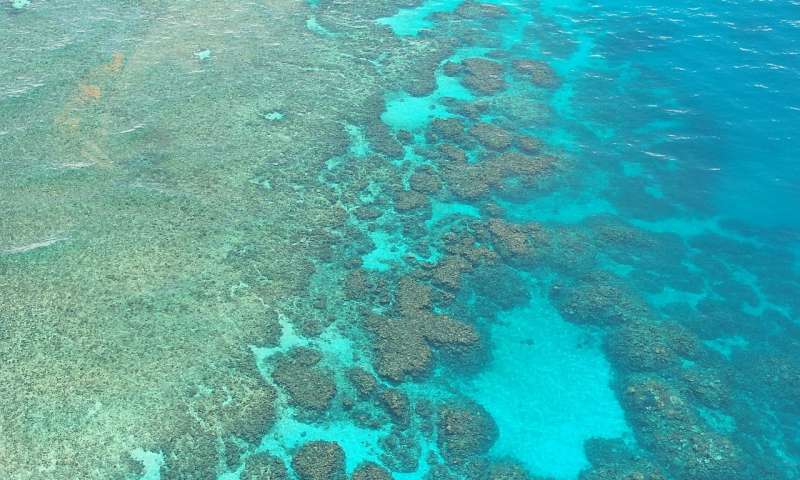 Thanks to the warmer temperatures of climate change, an overwhelming number of green sea turtles in the northern Great Barrier Reef are female.
Considered endangered throughout much of the world in part due to loss of habitat, pollution and fishing nets, among other factors, the 200,000 nesting females along the east coast of Queensland, Australia, could disappear entirely without males, according to a recent report in the journal Current Biology.
"With average global temperature predicted to increase 4.7 Fahrenheit (2.6 Celsius) by 2100, many sea turtle populations are in danger of high egg mortality and female-only offspring production," said the report.
Because the temperature at incubation can influence the sex of the eggs — with warmer temperatures meaning more females and cooler temperatures meaning more males — researchers looked at current sea turtle populations in a location popular for foraging among sea turtles from both warmer and cooler locales.
Researchers captured (and later released) 411 sea turtles to determine through genetic testing where the turtles were from, along with other data. According to their findings:
65-69 percent of the sea turtles from the cooler, southern Great Barrier Reef were female.
Roughly 99 percent of the juvenile sea turtles from the warmer northern Great Barrier Reef were female.
86.8 percent of adults from the warmer, northern Great Barrier Reef were female.
According to lead author Michael Jensen from the U.S. National Oceanic and Atmospheric Administration, this trend in increased female populations from warmer locations has been going on for over two decades.
The study "provides a new understanding of what these populations are dealing with," he said. "Knowing what the sex ratios in the adult breeding population are today and what they might look like five, 10 and 20 years from now when these young turtles grow up and become adults is going to be incredibly valuable."
For more information on the study, go to the journal Current Biology.