FPL Solar Farms Enter Service as a Big Coal Plant Shuts Down
David Wagman | January 09, 2018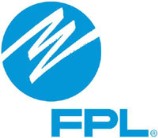 Florida Power & Light Co. has retired one of Florida's largest coal-fired power plants and opened four new solar power plants made up of more than 1 million solar panels.
The four new 74.5 megawatt (MW) plants that entered service on January 1 include:
FPL Horizon Solar Energy Center, located in Alachua and Putnam counties
FPL Coral Farms Solar Energy Center, Putnam County
FPL Indian River Solar Energy Center, Indian River County
FPL Wildflower Solar Energy Center, DeSoto County
The company says it also expects to complete construction on another four 74.5 MW solar plants and have them enter service by March 1:
FPL Barefoot Bay Solar Energy Center, Brevard County
FPL Blue Cypress Solar Energy Center, Indian River County
FPL Hammock Solar Energy Center, Hendry County
FPL Loggerhead Solar Energy Center, St. Lucie County
In early January, the 1,300 MW coal-fired St. Johns River Power Park in Jacksonville, Fla., was retired by co-owners FPL and JEA, the municipal electric provider for the city of Jacksonville. The plant was one of the highest-cost generating facilities to operate and maintain for both FPL's and JEA's systems. Closure of the plant is projected to save FPL customers an estimated $183 million.
In 2016, FPL shut down the Cedar Bay Generating Plant, another coal plant in Jacksonville. In addition, FPL plans to phase out its last coal plant in Florida, the Indiantown Cogeneration plant.